"Another Gulf Stream School Success" | Catch All | 04/27/17
The Gulf Stream action was red hot yesterday for our second Gulf Stream School. Ed Smith, Randy Cavender, Greg Wellen, and Bob Savage experienced first hand how great the Gulf Stream can be this time of year. While learning how to rig baits and setting lines, the school ended up getting 7 blackfin, 4 wahoo and 3 dolphin to the boat. After the dust settled the crew confirmed that they took every bit of it in and how beneficial the class was. Great job guys!
We have one opening for this Monday's (5/1) Gulf Stream School. Call 910-575-3474 to reserve the last spot today!
- Capt. Derek Treffinger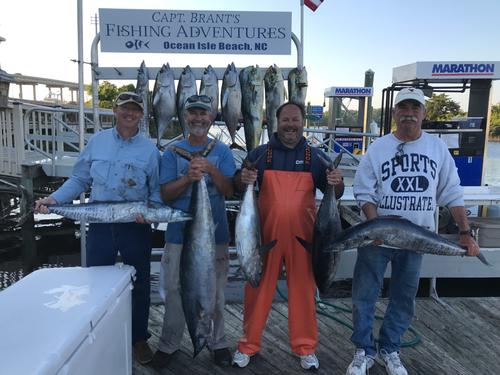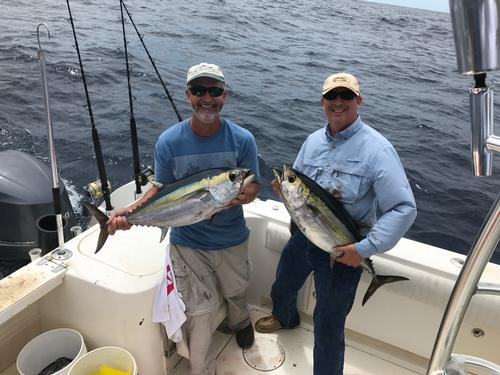 ---