"A Pretty Good Day" | Do Work / OIFC | 04/03/14
Bryan Freeman reported that they had a pretty good day earlier this week. They headed south and boated 6 wahoo out of about 12 bites. All were really nice fish. They also managed to weed through the alberts and corral a couple of really nice black fin. The biggest wahoo was 74 lbs and the biggest blackfin was 23 lbs. The water was greenish -blue and was 69.8 degrees with no current.
Thanks for the report Bryan!
********This reporter apologizes for my mistake in the pre-edited report. :)
- Capt. Rickey Beck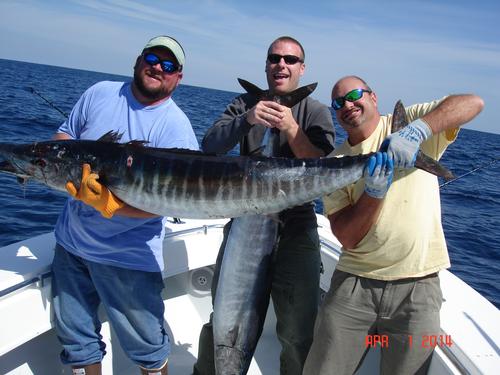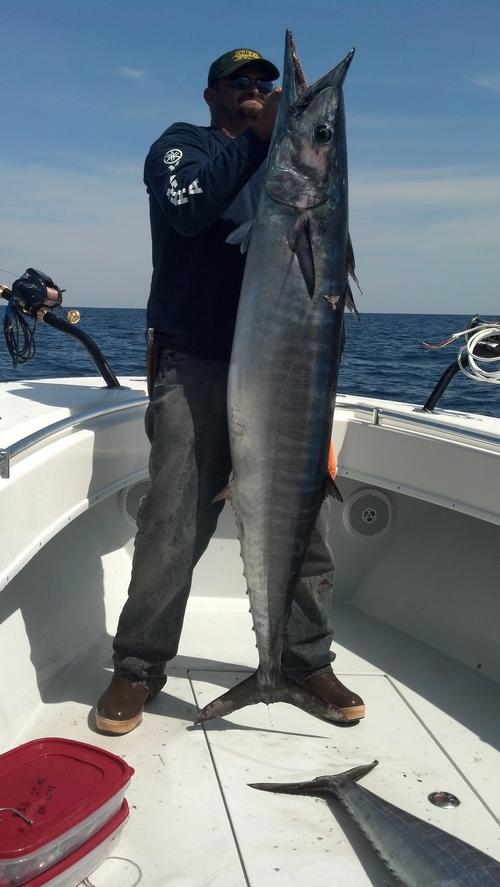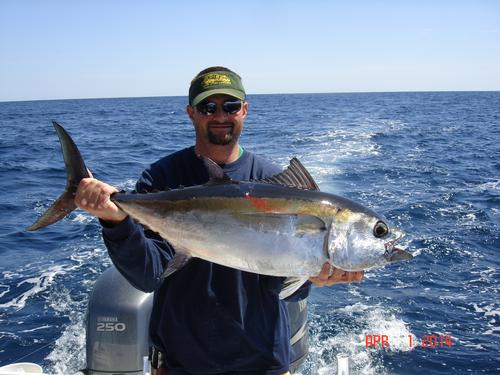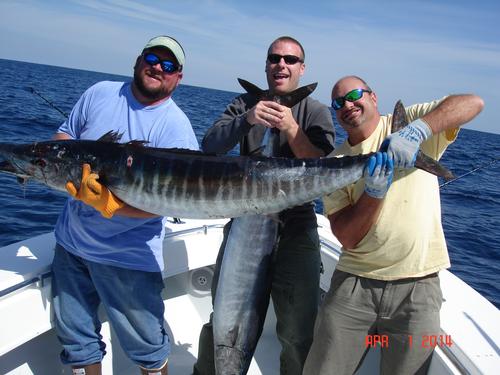 ---