"Have a Safe Memorial Day Weekend" | Do Work / OIFC | 05/23/14
The picture below is OIFC Pro-Staff Member Brandon Sauls showing his respect for those who made the unlimate sacrifice protecting our freedom.
Reports state there have already been 14 deaths on N.C. waters so far this year. This figure is equal to the total for last year. All the evidence is not in but it is felt by officials alcohol was involved in many of these deaths. PLEASE BE CAREFUL and remember not to drink and boat!
Stop by and say hello!!
- Capt. Rickey Beck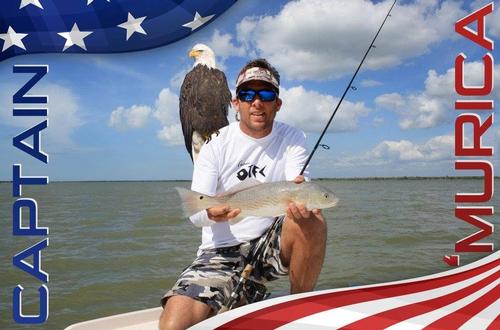 ---