"Just In & Spanish Armada" | Do Work / OIFC | 05/03/14
Shane Britt sent me a picture of this red drom this morning. He said he went 2 for 3 using top water lures.
Capt. Chris & Capt Stan caught a coole full of spanish yesterday. Stan said they we 8 miles off shore and deeper than they usually hang out in.
- Capt. Rickey Beck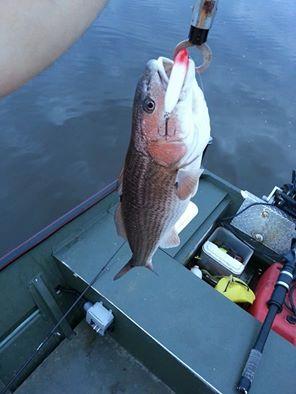 ---