"Today's Action" | Do Work / OIFC | 05/26/14
Bon Newel of the "Black Dog"l reported there was pretty good action at the Same Ole Hole. They went off shore looking for a blue marlin most of the afternoo. He said the blue water was 78 degrees with lots of bait but no wahoo, I apologize for not having your name in my phone Bob. I do now :).
Then Sid Cauble reported he and his brother Jamey (Total Chaos) caught 2 nice kings Sunday. They found bait west of the inlet. They caught their kings on the top in 74 degree 80-90 ft deep water. The big fish was 36.5 and the smaller king was 30.
The shark picture was taken today by Karen Jones, wife of "OIFC/Choice of Two" Eddy Jones as they fished aboard the "OIFC/Do Work" Contender today with their daughter Sidney & the Beck's minus Capt. Papa D.
><))))*>J
- Capt. Rickey Beck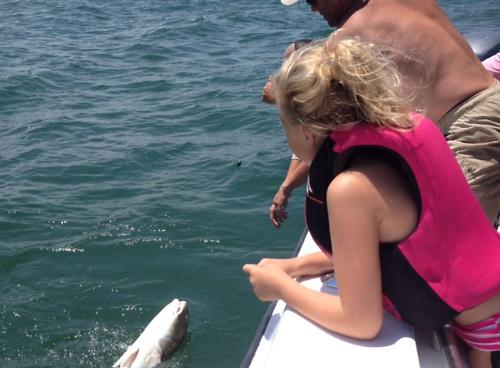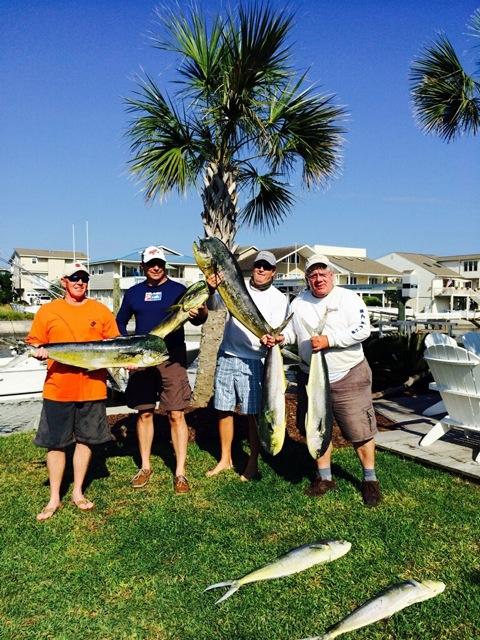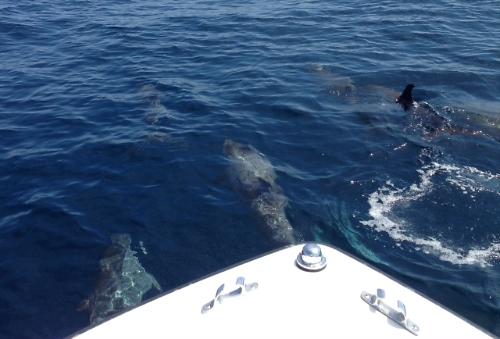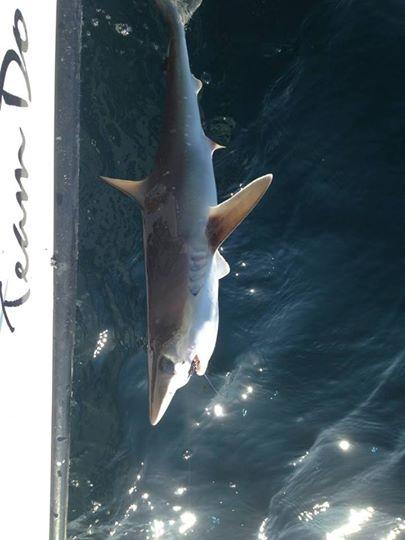 ---