"Mayson" | Do Work / OIFC | 07/19/14
Mayson is a young man who is a great and loyal customer of the OIFC. He lives on and fishes Wilmington St canal regularly. He sent me this picture of 2 flounder he caught on Capt. Rickey's Custom Flounder and Red Drum Rigs on a recent outing. But, he also caught a keeper flounder in an empty crab cage too.
Thank you for being an enthusiastic angler, & a loyal customer.
><)})*>J
- Capt. Rickey Beck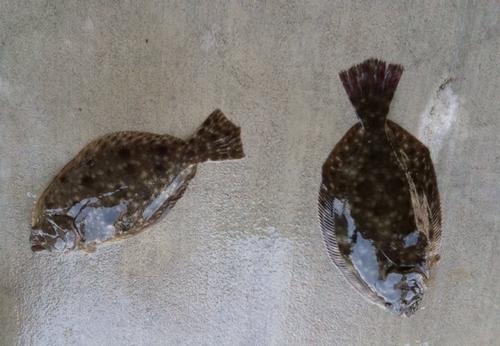 ---