"Happy Birthday, Bonecrusher!" | N/A | 09/19/14
The one and only Brandon Sauls decided to celebrate his birthday by going fishing and is now sitting in second place in the OIFC Rodeo in the Red Drum category. His drum weighed in at 6.55 lbs and according to the Bonecrusher it bit a pogy at an "undisclosed" location.
There is still time to beat the Bonecrusher, stop by the OIFC and enter today! It is only $20 per species.
- Katelyn Kincer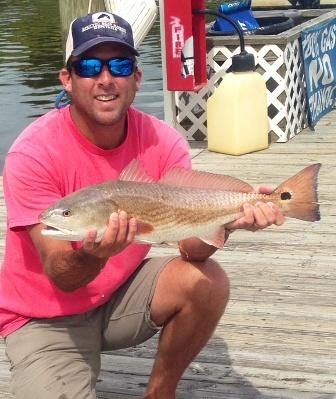 ---