"Today's Action" | Choice of Two / OIFC | 08/23/14
In the 1st picture is Brandon Sauls (Team Bonecrusher Do'in Work For Team America) and a nice flounder he caught today while fishing with Steve Lanier & Jeff Beck in the Sheriff Ingram's Flatfish Roundup. As of 3:15 they had 5 flounder and one red.
Picture two is Heather and Eric Crane with a 60 lb whaoo they caught while breaking in their new Tidewater the "Good A Nuff". They was fishing in in 65 ft. deep water pulling pogeys
The 3rd picture is of Chris Campbell and a "slob" king he caught this morning on the "Bigger Whiskey" 27' Sea Hunt.
- Austin Aycock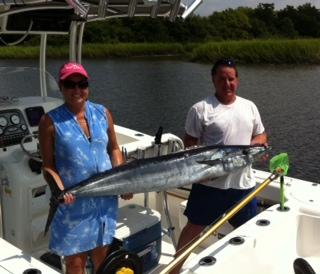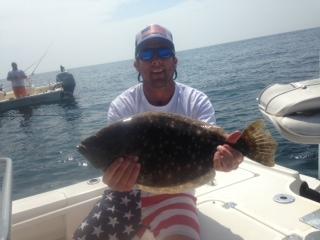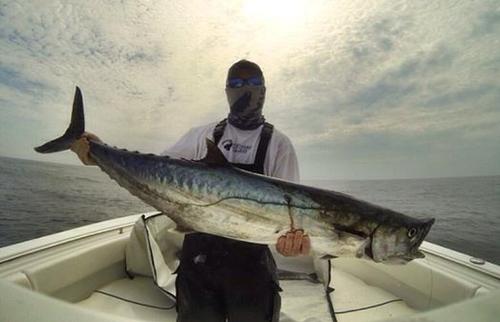 ---