"No Photo Shop" | Do Work / OIFC | 08/19/14
Let me begin by thanking Donna Gurganus for these beautiful pictures. When I 1st saw them I made one as my background on my home page. These were taken by Donna on her iphone. She could not reall tell what she was photographing and they have NOT be photo enhanced.
Here is Donna's short version of the bill fish release. "I was fishing with Bruce Martin on the 'Ante Up'-24 Cape Horn out of Carolina Beach. We were fishing the Same Ole and the Nipple in about 330 ft of water. We were putting lines back out after fighting a wahoo when the blue hit the short left on a Lil' Stubby. We saw it right away and knew it was a billfish-as it proceeded to tail walk about three times! I fought the fish just at two hours on a 6/0 with 50 lb test line and wind-in leader. He was released strong with good color and swimming strong."
- Capt. Rickey Beck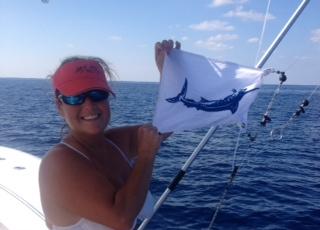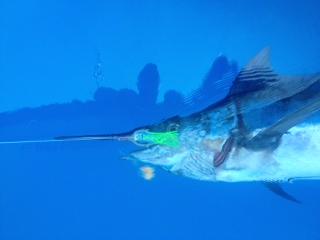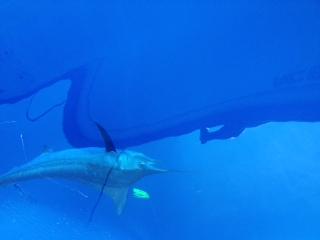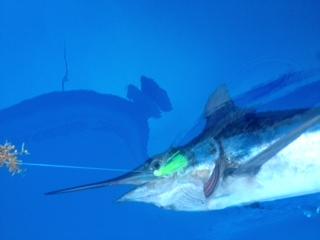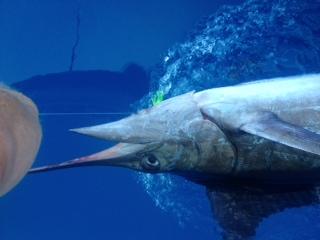 ---