"TONIGHT" | OIFC | 10/15/14
Biloxi Nationals Preparation Q&A Meeting
Capt. Brant of Team OIFC will be hosting a "BILOXI NATIONALS PREPARATION"
Q & A meeting at the OIFC Wing and Fish Company in Shallotte on Wednesday, October 15th @ 7:00 PM. (TONIGHT) Capt. Brant will provide insight in what you will need to do to prepare to win the SKA National Championship. A variety of topics will be covered from where to launch your boat, to where and how to catch bait, to what rigs to tie, to where to fish... It is a Q & A, not a monologue, so come with questions.
Team OIFC invites you to participate in the hopes that a Carolina team will once again bring home the trophy!
RSVP is requested- Email captbrant@oifc.com to RSVP.
Please let us know IF you are coming and how many will be in your group. Thank you—Capt. Brant
- Katelyn Kincer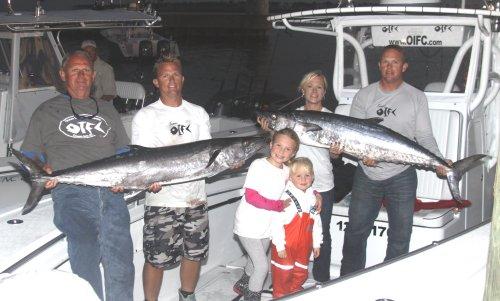 ---