"ONLY 50 Days Until Christmas!" | OIFC | 11/05/14

Captain's Club Sale
Begins Nov.15th- Ends Dec. 31st!
*PERFECT Time to Buy Christmas Presents*
Come Redeem Your Points for 50% OFF Clothing and Gifts!
Inshore Fishing Report

Backwater School Openings...we have 2 slots open for backwater schools on November 9th and 2 slots open on November 22nd...The objective of this class is to learn how to effectively use soft plastics to target speckled trout...this technique can also be used to target flounder and redfish, but the school will have a emphasis on speckled trout. Come on out and join us! Check out last week's action. Plenty of critters still in the creeks, some big reds still hanging around the jetties, and the offshore action with the family was great! See ya on the water!
Click Here To Read More...
Offshore Fishing Report
Team OIFC, Team Get Floor'd, Team Choice of Two, Team Hail Yeah, Team Do Work along with lots of other NC Fishing Teams are all in Biloxi, Mississippi this week in hopes of bringing the SKA National Championship title back to NC. Stay tuned for their reports and pictures from this weeks events.
OIFC FISHING REPORT
SKA LEADERBOARD
---
Facebook

Twitter

ABOUT THE OCEAN ISLE FISHING CENTER
Our mission at the Ocean Isle Fishing Center is to be the ultimate source for fishing in the Carolinas; providing the what, when, where and how-to you need to be a better fisherman. Beyond helping you to "be good", the Ocean Isle Fishing Center can help you "look good" as well. Featuring products by Guy Harvey, Salt Life, Pelagic, Eliza B., Atlantic Drift, Southern Marsh and Southern Fried Cotton.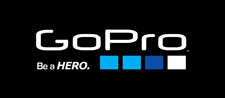 - Katelyn Kincer
---