"More 8HR Action" | Catch All | 07/12/17
The fishing has been good both near and far yet the 25 to 40 mile range has been very reliable and rewarding lately. Today (7/12) I had the pleasure of taking Chris Stanfield, Luke Rappold, Drew Blast, Benicio Duarte, and Marcelo Duarte offshore to this range to try our luck. We started and spent most of the day about 35 miles offshore catching king mackerel. After catching nine kings and hooking a big shark, my crew decided to head inshore to check some bait pods for cobia. Luckily on our second bait pod stop we hit paydirt - two thirty pounders heading straight towards the boat. Both fish immediately ate freelined pogies and before we knew it, the fish were on the boat, pictures were taken and it was time to head back home.
The kingfish bites came off both live and dead bait trolled around 1.5kts near suspended sardine schools. If these sardine and cigar minnow schools stick around for the rest of July, you can bet the kings will not be far behind. Stable weather and good bait is key this time of year. Get in on the action before its too late. Call 910 575 3474 to book your trip today.
- Capt. Derek Treffinger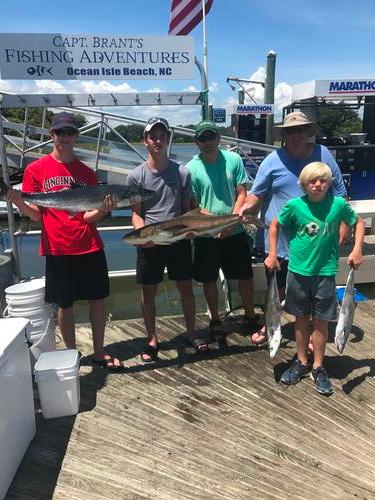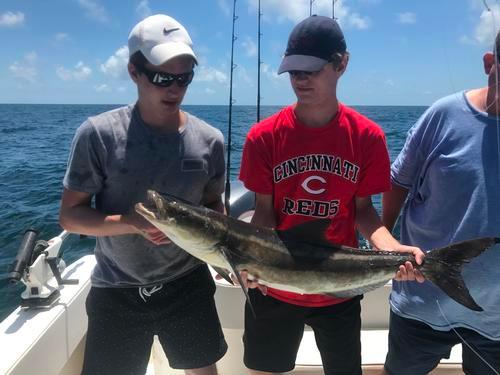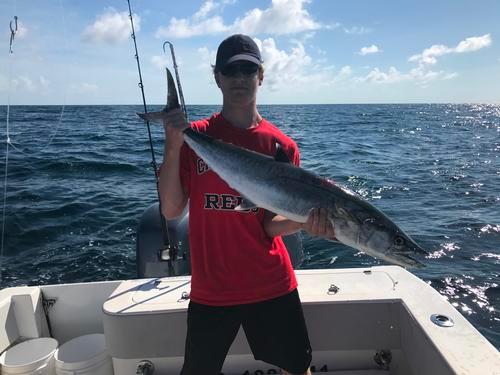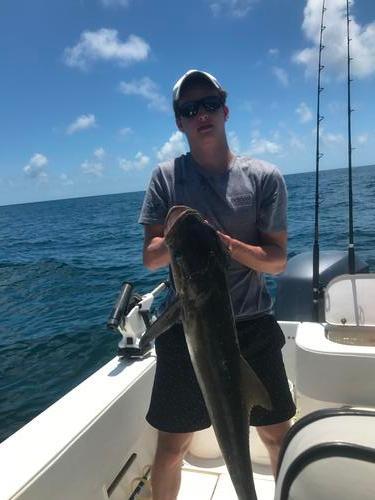 ---