"Stocking Stuffer" | Do Work / OIFC | 12/07/14
Am I big on Britt's Bucktails? Yes I am and for good reason. Shane is a Brunswick County Boy who knows inshore fishing like the back of his hand. He uses what he sells. Shane takes what works for him and sells them locally. I had a dificult time getting them to sell. I started tracking Shane's fishing on facebook long before I knew him or that he selsl his lures. I talked him in to giving me some to try out. They worked so well that the last time I saw them they were in my Jr. Angler Camdyn's rig bag.
Shane hand makes each rig. He collects and smelts his own lead and pours that into molds. He gets real dear tails from hunters, trims and dyes each one. Then he wraps the tail feathers and puts the finishing touch on. I certainly oversimplified the process. But to purchase a hand made rig that is made to match each "season within a season" in real time is not only a unique art form but is a very effective trout, drum & flounder catching maching. Any inshore/near shore angler will be a happy camper Christmas morning with these in a stocking.
COMING SOON: A black/olive because the mullets will be leaving and the glass minnows will be around.
- Capt. Rickey Beck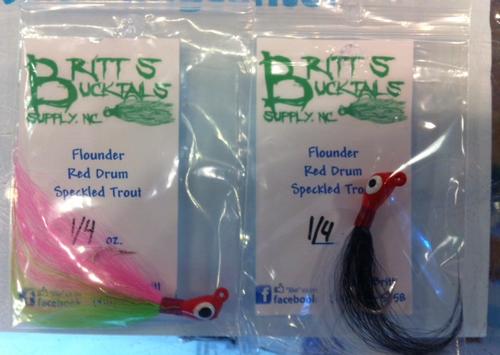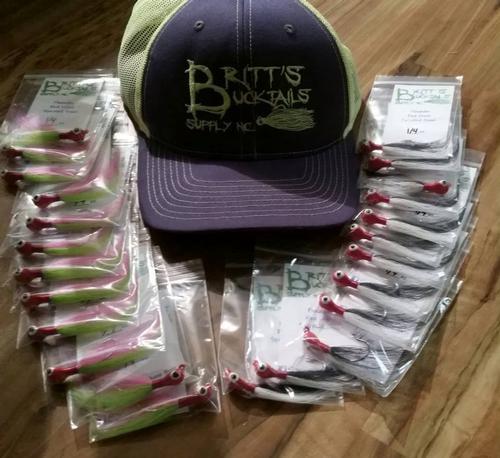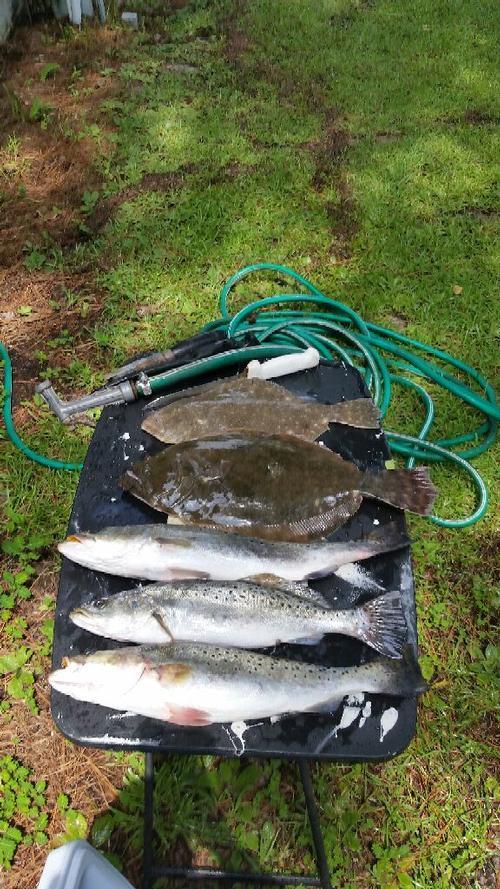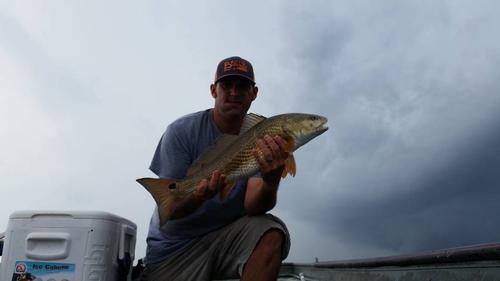 ---