"Hail Yeah/ OIFC Prevails" | OIFC | 11/08/14
Brian and Austin Aycock of the Hail Yeah/OIFC have won the small boat class National Championship! Another title is coming back to Ocean Isle Beach! Congratulations guys.
In an annual tradition, last night all Team OIFC teams met for a pretournament dinner. So far this tradition is 2 for 2- at least one team has won a National Championship at this dinner for the past two years. Our dinner party was over 30- can you find a 2014 National Champion in this picture?
I could not be happier and more proud of Brian and Austin. All OIFC teams represented and worked hard. Of course we all can't win, but we made a good showing and they knew we were here.
- Capt. Brant McMullan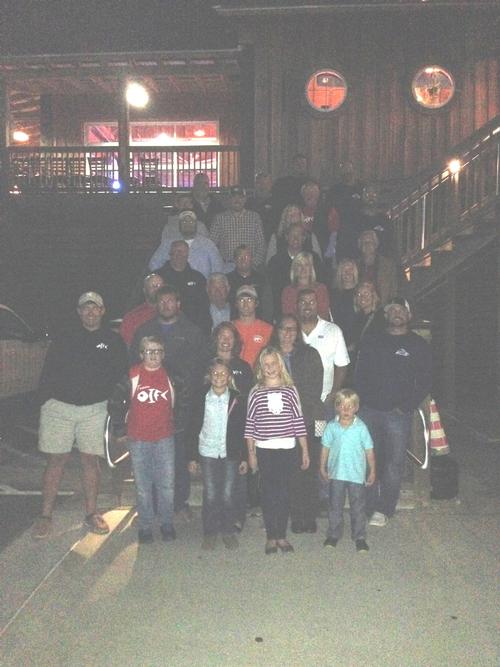 ---