"Brunswick Waterway Sweep" | Do Work / OIFC | 05/03/15
~~
The Brunswick Waterway Sweep went off without a hitch. We had 6 boats to show, which consisted of Brian Aycock's Team, Keith Berciunas' Team, Clay Morphis, Michael Uzzell /Joyce Bailey, Jeff Williamson and myself.

These 6 boats collected 2,533 pounds of trash in only a two hour window! Believe me when I say our waterways are dirtier than you can ever imagine. We are going to attempt to have the event next year and hope to see more boats.
Thanks to the Ocean Isle Fishing Center, Capt. Jeff Williamson with Get Busy Charters, Sloane Vacations, InterCoastal Net Designs and Tony Carico for the cash donations and giveaways. Also I would like to thank the team that helped put on the event which consisted of Venus Veden, Carolina Cowan, and Toni Carico!
----Story by Brandon "Bonecrusher" Sauls
- Capt. Rickey Beck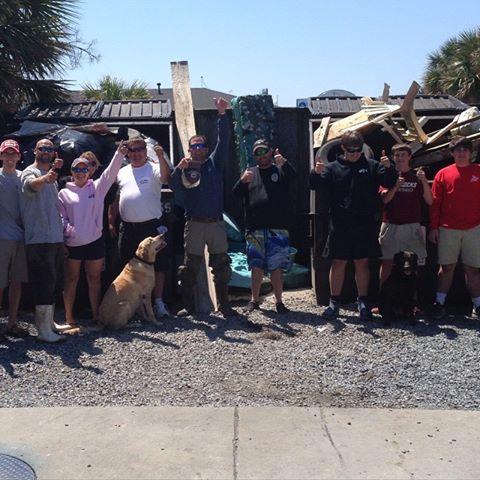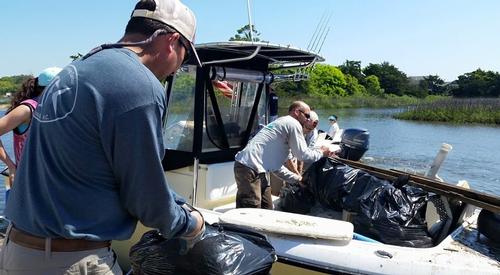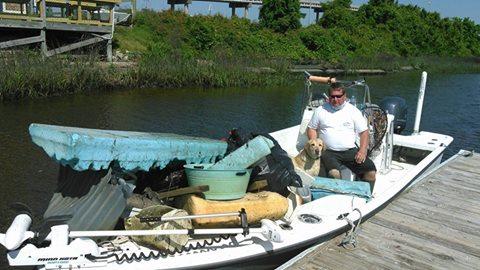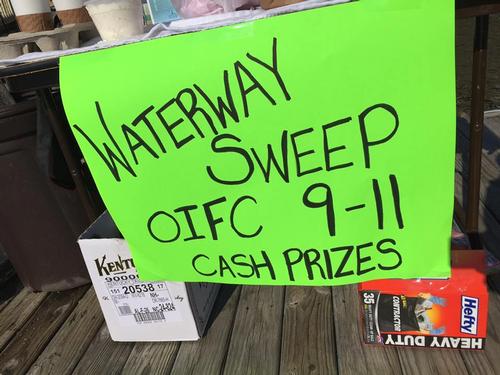 ---