"Far Out Shoot Out - UPDATE" | OIFC | 05/12/15
he Far Out Shoot Out- Tuna, Dolphin and Wahoo RODEO is on schedule as planned. And although eligible fishing days started last Saturday and the weather has certainly NOT been conducive to offshore fishing thus far, it appears the conditions will be improving to offer a favorable fishing window on Friday and Saturday. And thus the weather will force all participants to fish together in head-to-head competition; the way it should be anyway.
ONE CHANGE: I had originally planned to have the Awards on Sunday at noon, but the WX looks like Sunday may be nice as well -- I'd hate to have you or for that matter, me, to miss a possibly good day of fishing as they have been so few and far between. Thus the awards get-together will take place Saturday at 8pm at the Fish Company in the Liar's Club area. Cocktails and service off of the menu will be available.
Remember to declare your fishing day by 8am of the day you plan to fish by call 910-253-3474-
- Capt. Brant McMullan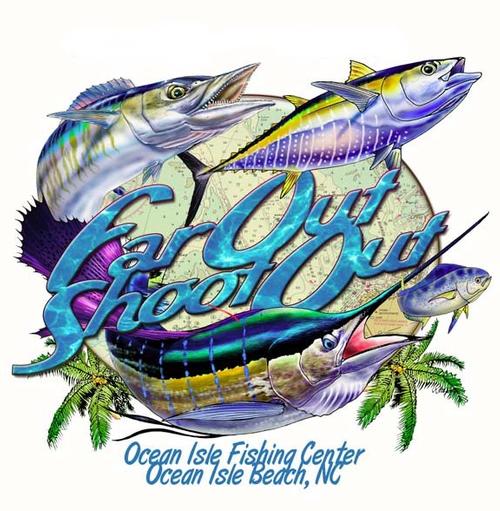 ---