"River Sweep" | Do Work / OIFC | 04/25/15
~~
Today Kyle Hughes and I participated in the Little River South Carolina River Sweep hosted by Patrick Kelly! Although it rained the event went on. Kyle and I collected 12 bags of trash and 3 crabpots along the shoreline between Ocean Isle Beach and the Little River Cross Roads in 1 1/2 hours. We left plenty behind - it is amazing how dirty our waterways are.

Looking forward to seeing everyone next weekend at the WaterwaySweep held out of the Ocean Isle Fishing Center! 9 - 11am - cash prize will be awarded to the heaviest amount of trash weighed! Message me with any questions you may have.
Report by Brandon "Bonecrusher" Sauls
- Capt. Rickey Beck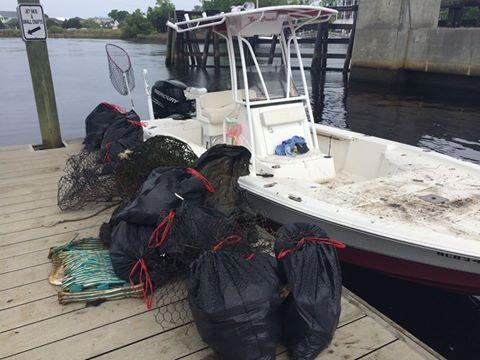 ---