"Jetties Drum" | Do Work / OIFC | 09/20/15
Clay Morphsis fished with Davis Julian and wor the big reds out at the Jeties this morning while Eddie and Edward fished for blues. My crew headed out but the bite had shut down.
****Word to the wise. Be sure to have your S. C. Fishing License if you fish there. The DNR was checking today in an unmarked boat that looked like everyone else. Got to give them respect, they are protecting our resource.
Meanwhile, Back at the dock, Capt. Papa'd and Brian Lovinggood were installling the new sound system on the Do Work/OIFC Contender.
- Capt. Rickey Beck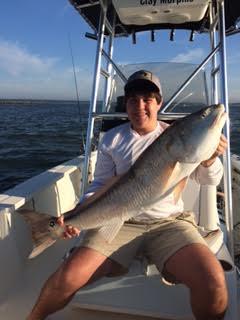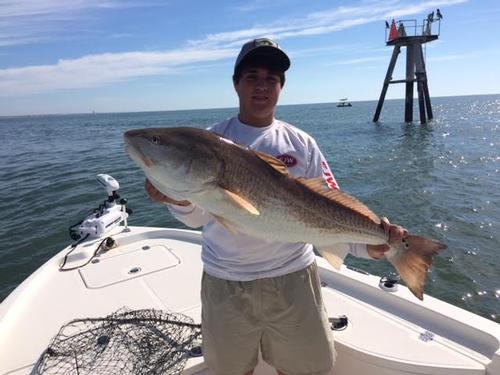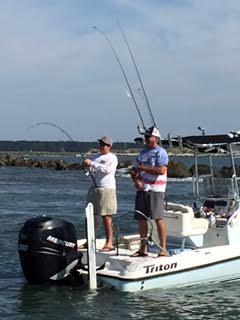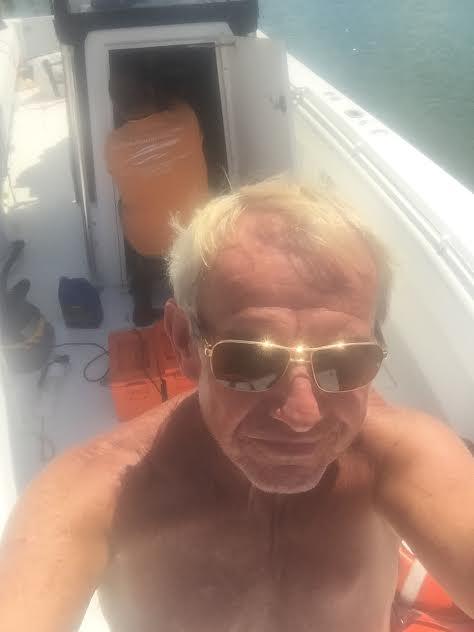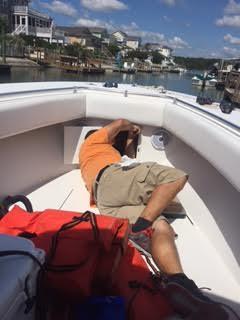 ---