"Galveston Redfish Conclusion" | OIFC | 08/17/15
This report is late in posting. Many may have heard but in case not, see this link: http://theredfishseries.com/tour-loses-top-angler/
Surreal situation. Around 1pm on Saturday on my way back to the weigh in approximately 115 miles from Galveston in Sabine lake I saw two tower boats congregated and a third boat off in the distance. This was unusual seeing boats together so I ran to them and what I saw next will be etched in mind for a long time. One boat had three men in it. The angler, the camera man and another man laying on the deck of the boat. At first I thought there must be a mechanical problem and he is laying down trying to fix something. This was quickly dispelled as I saw the man laying there motionless. Just minutes before my arrival another tournament angler had been running across the lake and saw Manny's boat stopped. He ran to it and saw there was no one on board. He quickly called the tournament director and asked if Manny had called in to say he was riding in with someone else. The director informed this angler he had not. The angler immediately proceeded up wind of the boat and within minutes found Manny Perez face down in the water. The angler and camera man brought him on board and began CPR. I'm not sure the time line but at this time another tournament angler pulled up and supported the effort. A couple minutes later I pulled up and at this time it was evident there was nothing else to be done. There is no official word on what happened to Manny to cause him to come out of his boat. He was wearing a kill switch and a life vest and that's how he was located. He was brought into a marina nearby and met by paramedics where they once again tried to revive but to no avail.
We all three proceeded back to Galveston less Manny. At the tournament site the field of top 10 anglers, tournament staff and cameramen were in a state of shock. We had all spent time with Manny that morning and now he was gone. When they brought Manny into the paramedics the angler that found him asked the wildlife officers to weigh his catch as this is what Manny would have wanted. He had 24.07lbs, one of the biggest bags of the week. Manny went out smiling after a great day of fishing. Back at the tournament site the remaining 9 anglers quietly and independently released their fish back into the water. No weigh in was going to happen today except for Manny's fish.
Please read the link I posted to learn a little about who Manny Perez was.
As always I anticipate time will heal the wounds of all of us anglers. At somepoint I will be struck with the motivation to recap my experience on the Elite Series One Man event in Galveston and the year in full. For now, it just doesn't seem to matter much.
- Capt. Barrett McMullan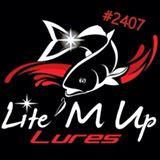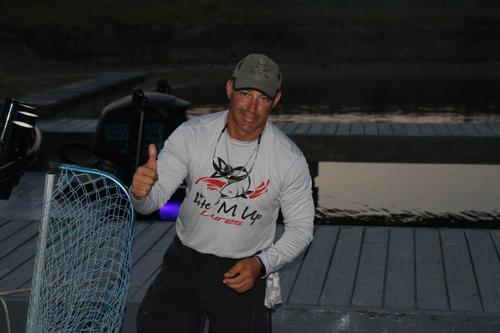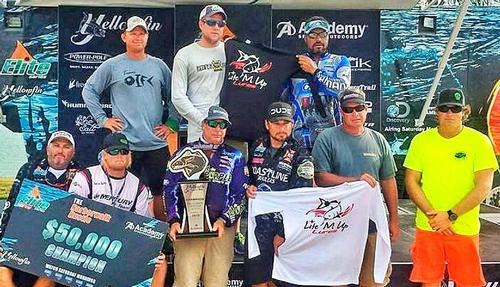 ---