"Reds Still Biting" | Do Work / OIFC | 09/27/15
The drum bite is still on at the Jetties. So if you aren't into the king action give the drum a shot. Reminder, be careful handling them. Don't hol them vertically, just carefully in a horizontal position.
Below are Virginia Beckham, her boyfriendAndy Traynham, Eddy Jone and Brandon Sauls' girls and friend enjoying the day.
- Capt. Rickey Beck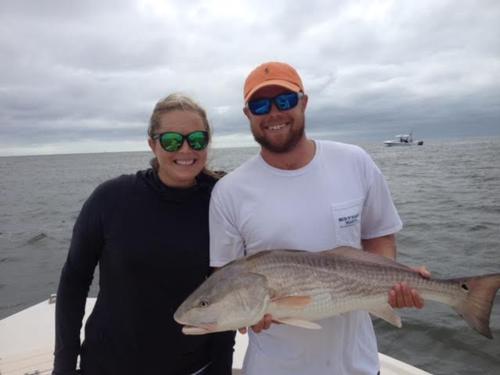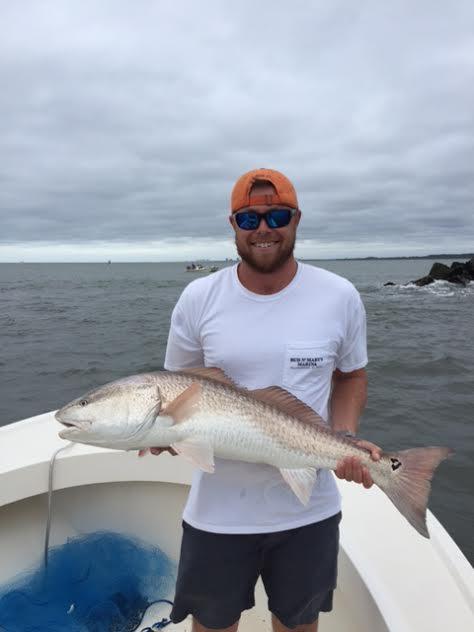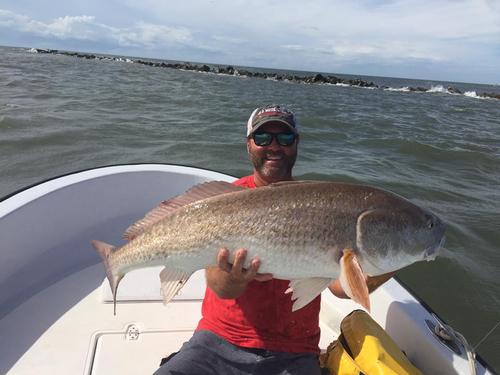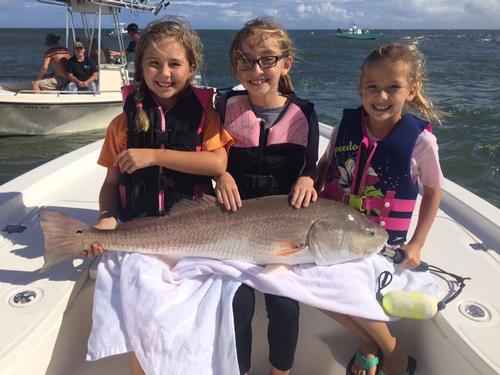 ---