"Coming In Hot" | Hail Yeah / OIFC | 10/16/15
~~~~This weekend is the last chance qualifier for many SKA teams hoping to be able to fish the National Championships this year. Division 1 wraps up with the North Carolina Troopers Association's tournament in Morehead City, NC. None of the teams in division 1 has 3 fish on the board, so it is really wide open and should be an exciting weekend. We wish all the teams the best of luck this weekend.

One division 1 team that not sweating qualifying this year is currently sitting in 2nd place and just 6.55 pounds out of 1st is Coming In Hot. This team is led by Ashley Widenhouse and his crew consists of his son Blake, his brother Gary, Gary's son Keaton and a family friend Bryan Russell. This team started in 2013 after buying a Sea Hunt Gamefish 27 with twin 250 Yamaha's. In 2014 the team made their first trip to the National Championships and finished 27th in the open class. The most impressive part of being currently 2nd is that it's the team's first year fishing in division 1. The team is sponsored by Sea Hunt Boats, Simrad, Frigate Gear, Yeti Coolers, Ocean-Tamer Bean Bags, Saltlife Optics, Surf Monkey Wear, Yamaha Outboards. Of course Ashley says that none of this would be possible without the support of his wife, Kelly. Be sure to check out Coming in Hot on Facebook at https://www.facebook.com/Coming-In-Hot-Fishing-Team-643508309006559/photos/ and on Instagram @coming_in_hot_fishing_team. Stay tuned in this weekend to see how the division 1 race ends up.
2015 SKA Stats
4th place SNEADS FERRY ROTARY KING MACKEREL
2nd place Jr. SNEADS FERRY ROTARY KING MACKEREL
5th place BONE SUCKIN SAUCE KING OF THE CAPE OPEN KMT
- Brian Aycock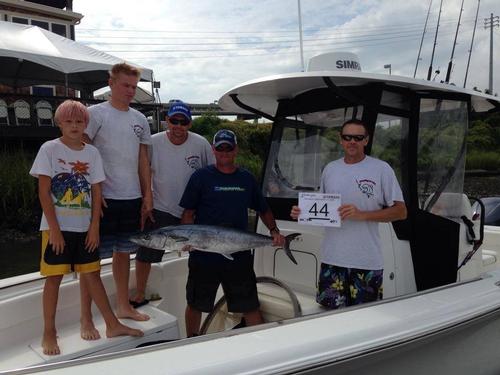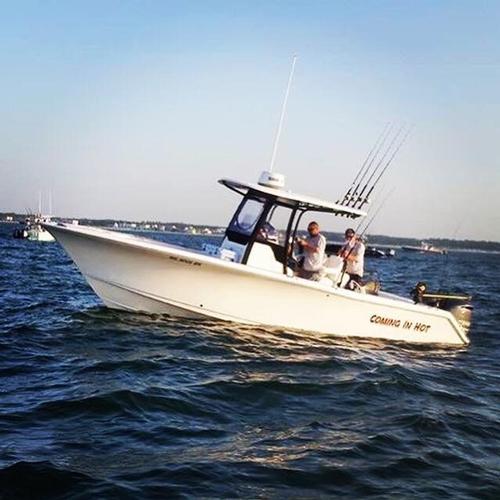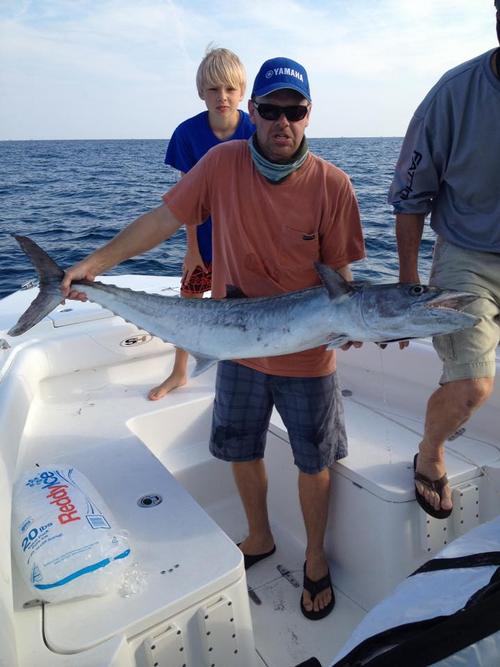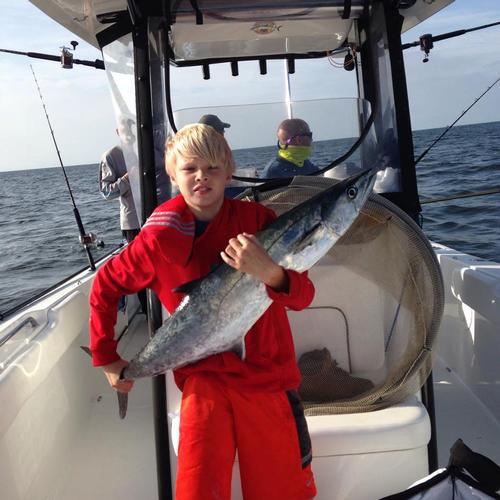 ---