"Oysters" | Do Work / OIFC | 11/06/15
~~The water in each tank was taken from the same body of water at the same time.
The only difference is that one tank also contains oysters. A single adult oyster can filter and clean up to 50 gallons of water every day.-From an Emerald Isle Post Thank you Shaun Bellamy for posting this. I foound it interesting.
- Capt. Rickey Beck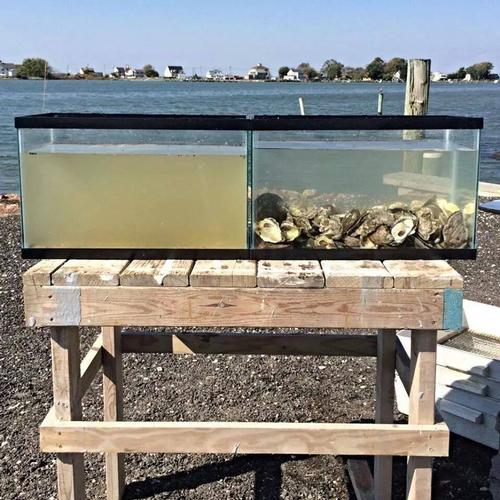 ---