"U. S. Open" | Do Work / OIFC | 11/01/15
This will be a "Do Work" report. Friday was horrible for us. Bait was scattered and even using a Capt. Brant's Heavy net didn't help. We did manage a few pogies and had a couple of blues. We stuck to our game plan for most of the day and ground it out near Ocean Crest Pier. Later in the day we went deeper and our number still wasn't pulled. Camdyn had already told us we were wasting our time because we were fishing without her.
Today we left via the Little River Inlet, WITH CAMDYN ABOARD. We had some bait left from yesterday and team mate Toby Russ was kind enough to leave us some of his as he had plenty. We hugged the shoreline just in case we saw some flips, but didn't bother to stop. We went directly to a spot Jeff loves, got our spread put out and got hit immediately on the downrigger. After I got the shark off one end of the leader and the hook I buried in my hand snatched out we were back to grinding again with no hits. Midday Jeff made the call to try to catch some blues. We spotted a decent pod of pogies and a couple throws of a Capt. Brant's Stealth Net landed us some nice size healthy pogies.
We headed back out and joined the fleet. Camdyn picked the skirts out and the lines were set out back out. Almost immediately one of the lines went off and that 9 yr old Div. 9 Jr. Angler of the Year snatched the rod and went to work. I was reeling up the downrigger when I heard her call for the rod butt guard. Jeff got her that and I grabbed cameras. That little girl fought the only king we'd had to bite like it was just another day at the office. I don't remember anyone saying a word to her. Next thing I know Capt. Jef has gaffed us a nice 28.55 lb king. Everyone on the boat was in awe.
When we arrived at weigh in's, Camdyn carried HER fish and got applause the entire walk to the scales. We are all So proud of her. She represents her family, the OIFC, the SKA and the rest of our sponsors like a true professional. I don't know where we finished but I will say we started a difficult, emotional year on a positive note and ended it on the most positive note. I am one proud senior angler and Papa'd. Congratulations everyone on a great season and congratulations Camdyn Beck.
*****I just saw where we finished a very respectable 22nd
- Capt. Rickey Beck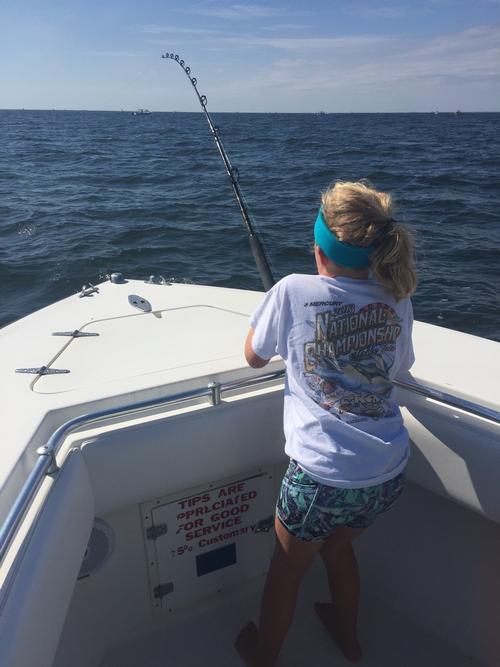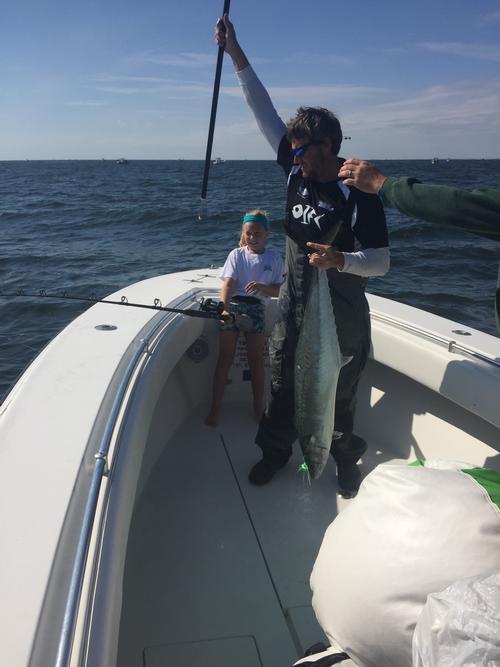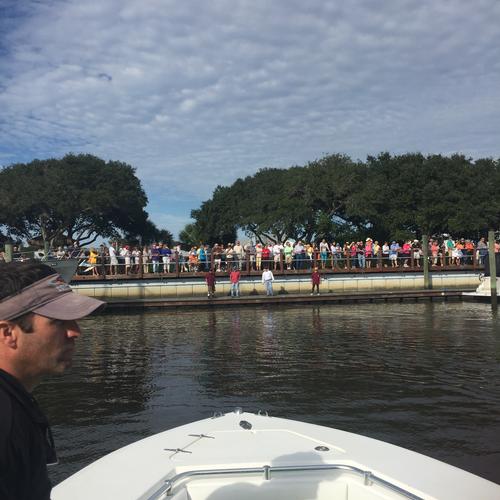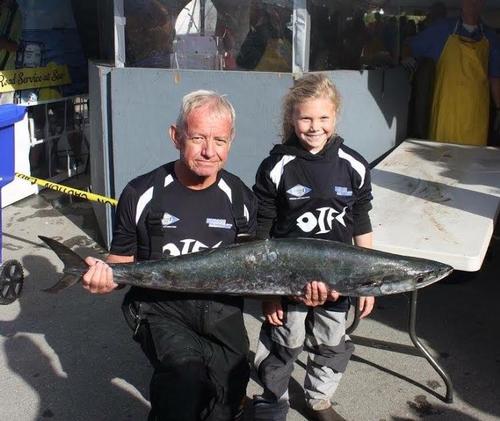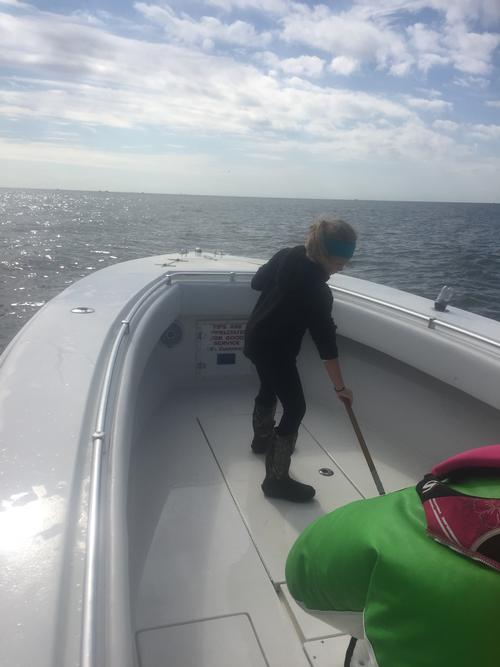 ---