"Diggin' a Booger" | Do Work / OIFC | 08/18/15
Tell me you have never had a booger waaaayyyyy up you nose and you never thought you'd get rid of it! Bahahahah! That's what Bobby Lovinggood of Bobby's Mobile Marine Repair said it felt like in trying to correct a heating issue we have had on the Do Work's port motor. We have done everything and STILL got the heat alarm when trolling at 600rpm. After replacing everything we could think of Bobby said I needed to flush the cooling chambers with CRC Salt Terminator. I used to do it a loooong time ago with other boats, but with the past couple of boats I thought flushing it with fresh water would do the trick.
At Bobby's suggestion I flushed both motors several times because to my knwledge they had never been treated with a salt treatment. The motors are NOT running in the pictures below. That is not smoke, That is 100% salt build up being flushed from the engines. The final picture of the rear of the boat shows no salt in the water at all. We are not declaring total victory because we were able to MAKE the alarm come on once the other day. But in the past we were having to troll with one motor because the alarm ALWAYS came on. However I think we have finally got that pesky booger picked.
Also Camdyn and Caroline are modeling our new shipment of CRC Salt Terminator at the OIFC. I seriously recommend you treat your motors.
BTW//Bobby is a proud supporter of Team Do Work/OIFC
- Capt. Rickey Beck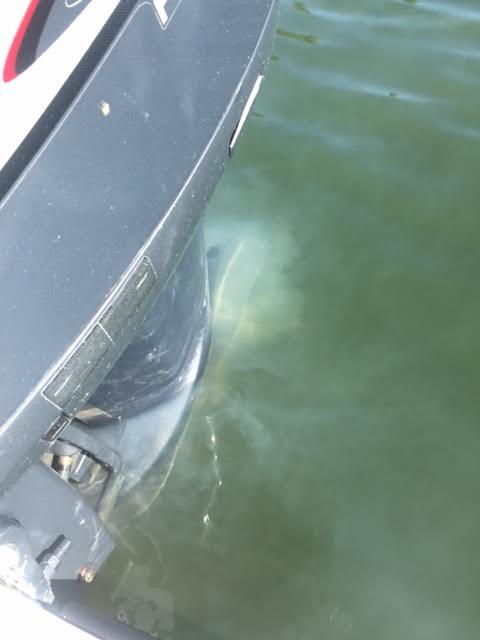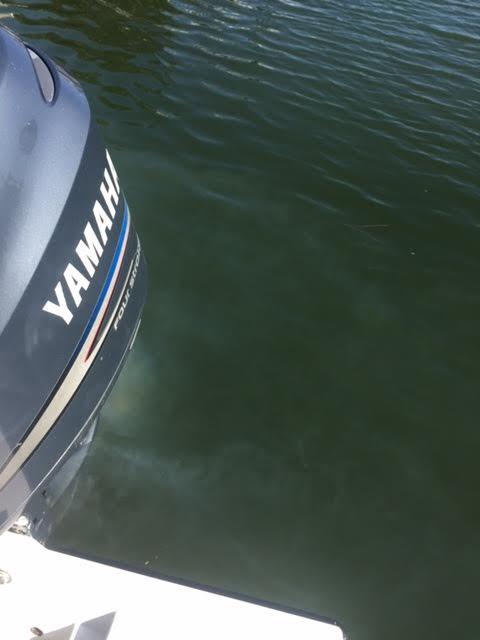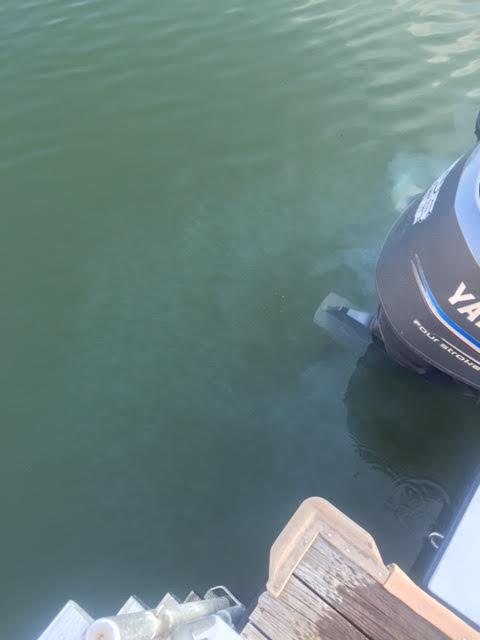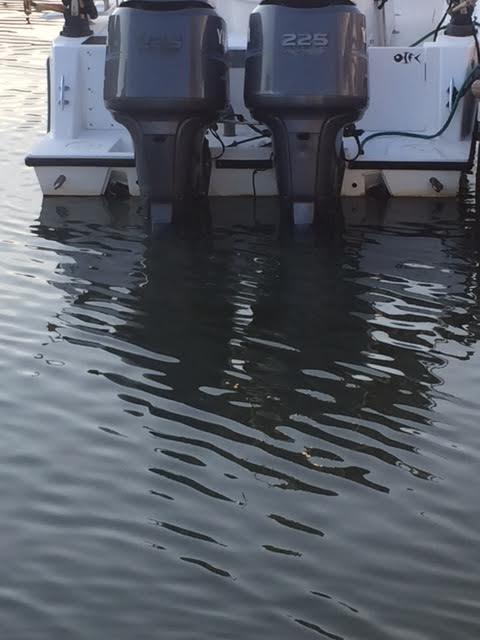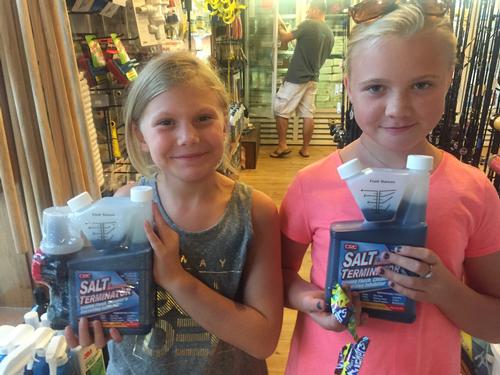 ---