"Bulls R Showing Up" | Tiberias - 22' | 09/19/15
Thanks for the Report Joe!
~~Cpt. Jacob, you were right! Z breeze hit it again around noon time today...dale & I each caught our first bulls of the season. Fished it the way you showed me 2 years ago in the penny pincher! I appreciate it! Joe, z-breee....
It is going to be a bit breezy over the next few days, but once it calms a bit the bite is going to be on fire folks. Joe and Dale braved the wave action yesterday and pulled a few out. We need more North in this wind and no East winds so we can get after them. I am chomping at the bit myself and can't wait. Come on down! See ya on the water!
- Capt. Jacob Frick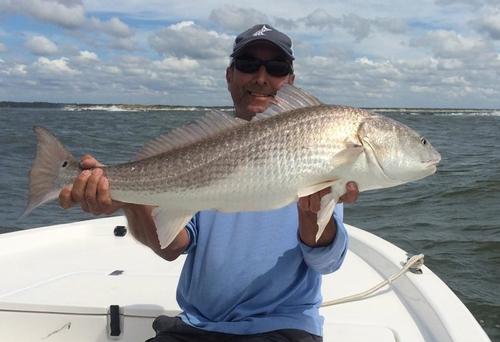 ---