"Traveling Fishermen " | OIFC World Cat / Carolina Cat | 10/07/15
Need TWO PEOPLE interested in embarking on a trip of a lifetime to Venice, Louisiana from October 31st-November4th.
Cost is $325 + fuel per person, per day, for a full day offshore (tuna, wahoo, king mackerel.) Near shore fishing full day (BIG keeper red snapper, cobia, redfish) will be $225 + fuel per person, per day. If you are wondering why the two options are offered, we will need to be flexible if the weather does not permit us to get offshore or the crew simply wants to try something different. Keep in mind that in Venice there is always some sort of fishing to be done if we get blown out.
Included in the trip cost: I will provide the boat, tackle, ice, coolers and assistance with lodging and flights. Not included: Flight to and from New Orleans, LA, shuttles from the airport to Venice (about 45 min ride), lodging at Venice Marina, snacks, drinks and any other personal needs such as rain gear. Take a look at http://www.cypresscovevenice.com for information on accommodations. For more information such as shuttles, flights and fishing call Derek Treffinger at 704-616-1615 or email: djt3521@uncw.edu.
- Capt. Derek Treffinger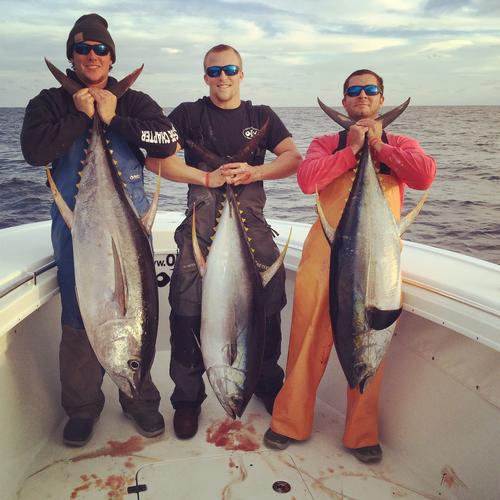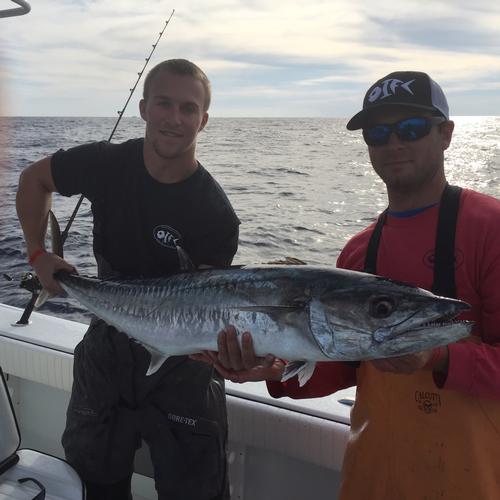 ---