"Reel McCoy's Smackdowwn!" | Do Work / OIFC | 12/14/15
~~"Reel McCoy Wahoo Smack Down". Daniel Simmons, Brian Robbins and Bryan Freeman ran out to the 100/400 Saturday morning on the Reel McCoy and found good suspended bait marks in 160 feet of water and hungry wahoos galore. When the dust settled our 12 wahoos weighed in at just under our 500 lb commercial limit. We had a couple gaffer dolphin in the mix as well. We ran back out Sunday morning and while the bite for us wasn't as red hot and the weather was rainy nasty, it was still good fishing with 6 more really big wahoos in the box and headed back to the hill by noon. Great fishing out there right now.
Thx for the report Daniel!!

- Capt. Rickey Beck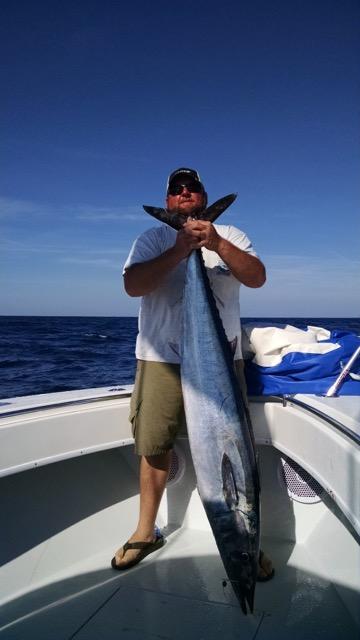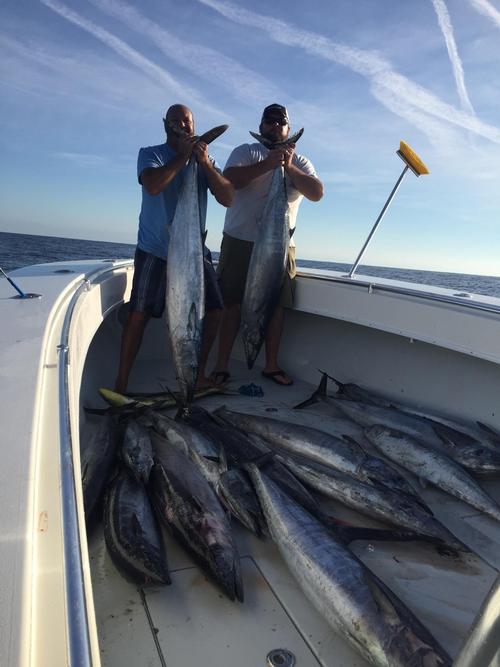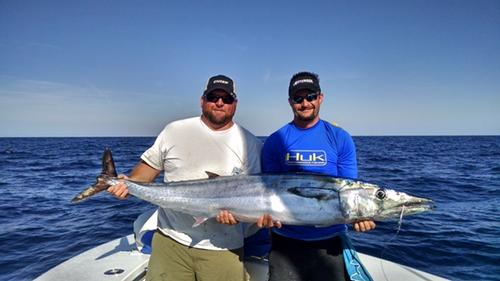 ---