"Rodeo Award" | Do Work / OIFC | 02/07/16
Clay Morphis was presented his trophy for the 2015 OIFC Year Round Rodeo for Overall Inshore Champion, 1st Place Flounder as well as the OIFC Leaderboard largest flounder ever weighed in at the OIFC this afternoon at a pre Super Bowl get together. Congratulations Clay!!!
Clay is also featured in the South Carolina Sportsman for his accomplishment. You can get the TRUE skinny on where and what Clay used in this article. I can tell you the fish was caught in public waters on a VuDu Shrimp.
The last picture is of the 1st and 2nd place Mahi Trophies. Congratulations to Mrs. Courtney Gray of Team Beeracuda for winnning 1st place. The rest of the trophies are being built at the trophy shop and should be ready along with the payout checks at the OIFC by the end of the week. I will keep everyone posted.
Capt Brant and I have reviewed feedback and will be posting the guidlines for the 2016 OIFC Rodeo shortly. I hope it will be bigger and better!
- Capt. Rickey Beck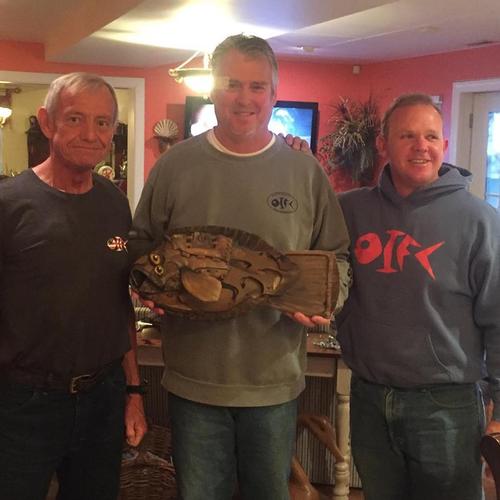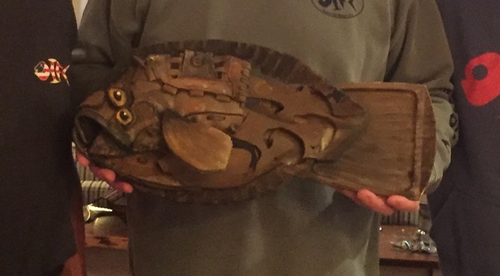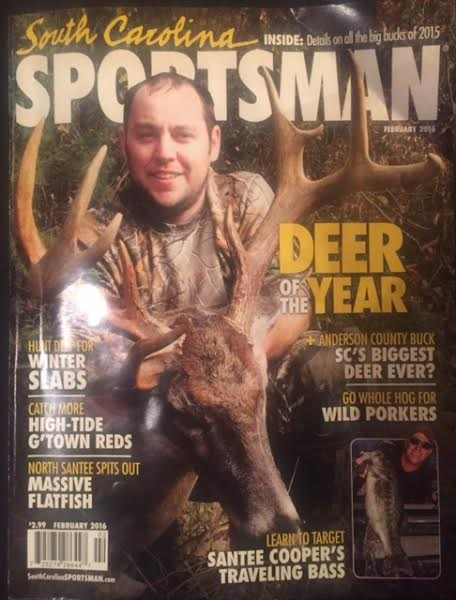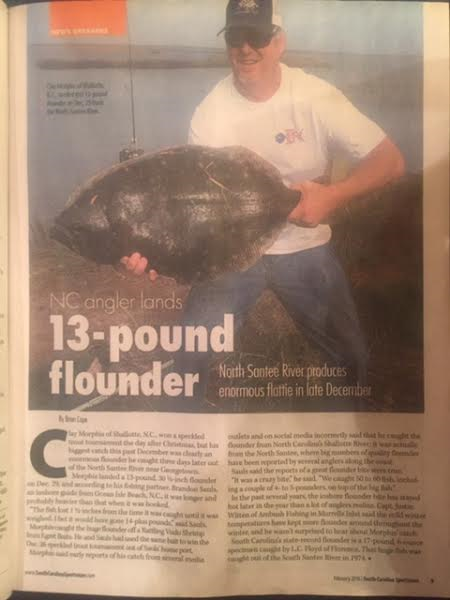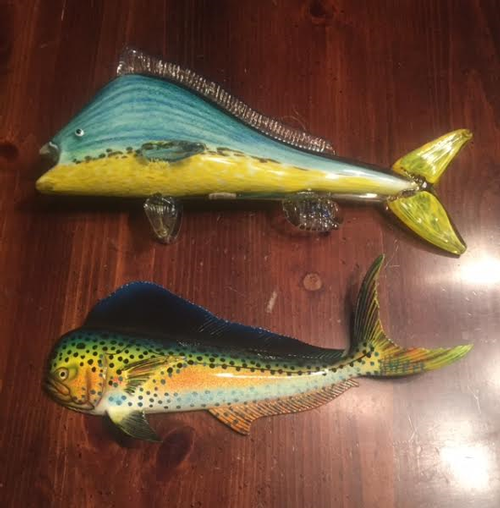 ---