"When life gives you lemons.." | OIFC World Cat / Carolina Cat | 03/31/16
Yesterday was one of those days where surrendering to mother natures wrath was not an option. Most offshore fishermen have been in this situation; that moment when some belief bouncing around in our fish filled minds tells us that no matter what happens, it'll all be worth it at the end of the day. Whether the belief involves improving weather conditions or a red hot bite 60 miles away, sometimes our inner instinct tells us to push off the dock and get after it.
This belief was fueled by a crew that was bound and determined to go fishing and have fun while doing so. Brady, Nikki, Haley, and Cole O'Neil accompanied first mate Paul Eagle and I on a six-hour journey that turned out pretty productive yesterday. After discussing the rough offshore conditions, we made the decision to run up the ditch to an area near the Cape Fear River mouth to target nice sized whiting. The action didn't begin with a bang yet as minutes turned into hours, fresh whiting for dinner was becoming more of a reality. Haley had the hot corner of the boat by reeling in over eight whiting in just under an hour. Once we reached our fun limit with the whiting, we decided to pack up and head offshore to lighthouse rocks. Upon arrival we were immediately greeted by undersized sea bass. Most fish were in the 9-11 inch range however there were a few fish caught on the 12.5-inch mark. Eager for the O'Neil's to catch a keeper black sea bass, I repositioned the anchor and the keeper bass started to cooperate. After catching a few for dinner, we headed back to the hill perfectly content with what we made of a forecasted horrible day.
Overcoming adversity is key to having a successful fishing trip this time of year. The weather and the fish may not always cooperate but thankfully the O'Neil's were determined to make things happen. Great job guys!
- Capt. Derek Treffinger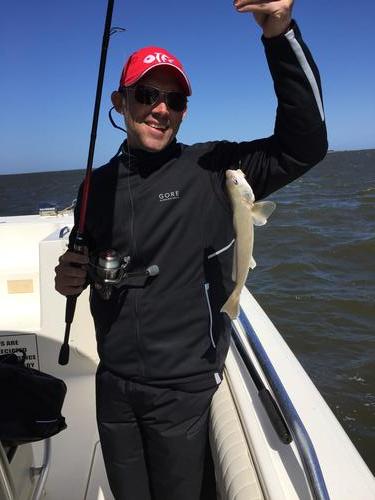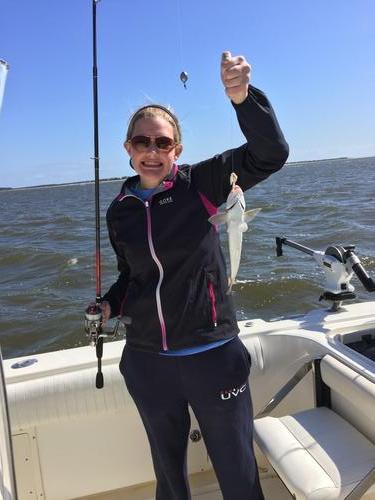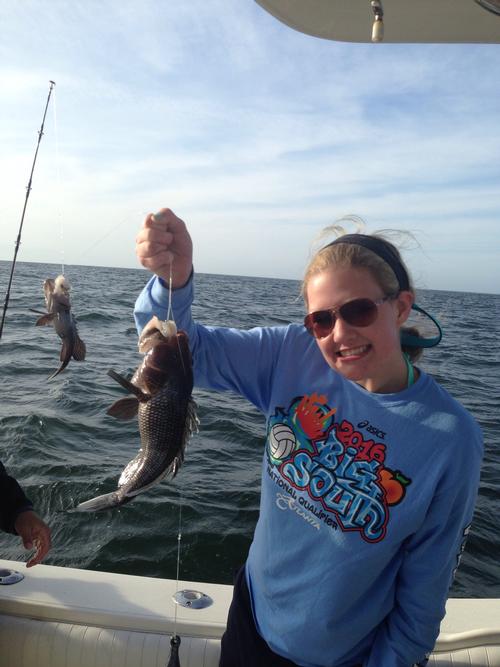 ---