"100/400" | OIFC World Cat / Carolina Cat | 05/02/09
Friday Captain Roger went to the Gulf Stream with Benson Sheally (Charlotte), Bennie Shealy (Wilmington), John Denol, (Orlando, Fla), Kevin Wagner, (Raleigh) and Calvin Hunter (Charleston, SC). If any of the names are spelled wrong it's Calvin's fault!!
The ride out facing a south wind was a "little bumpy" to say the least, but the trip was worth it. The gang boated about a dozen nice Mahi along with some Kings. The hot lures for them were blue and white Aliens and Islanders, both rigged with balleyhoo.
While the Carolina Cat was busy with the Mahi, Jeff Martini (Dirty Martini and Martini's Fine Dining of N, Myrtle Beach) was blasting the Wahoo, getting several double and triple hook ups. At the same time Stuart Hamilton aboard the Moma-Mia was having a productive day slamming Mahi.
Around 3pm the wind picked up to about 20 mph. Having had enough action everyone pulled in lines and headed for "the hill" riding the southwest trough. Though a little wetter and tireder than when they left it was obvious everyone had a blast, possibly with the exception of John, who was glade to see land. Semper Fi John!!
- First Mate- Rickey Beck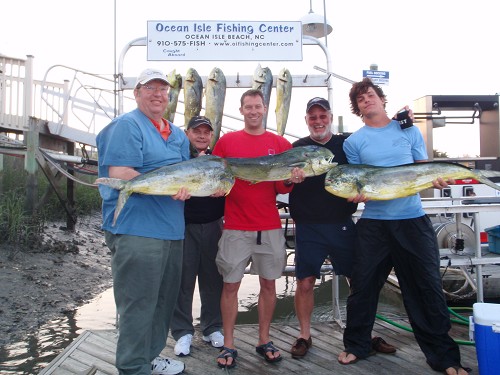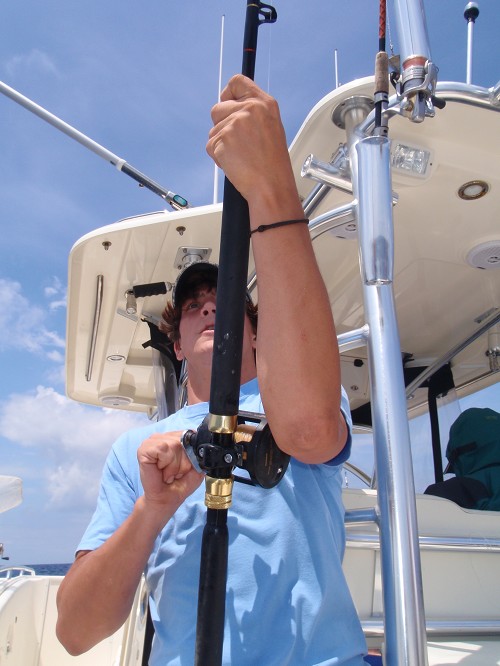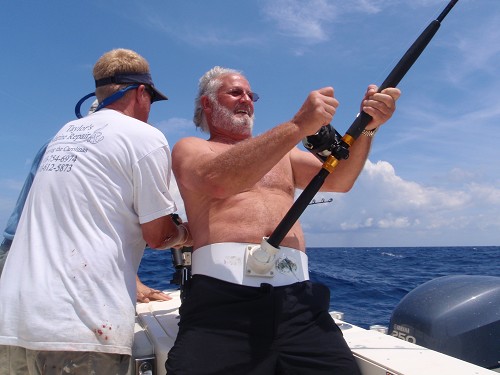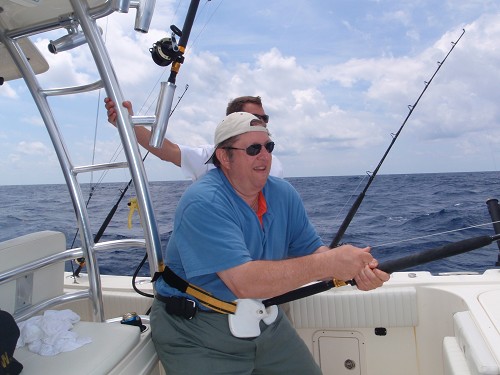 ---