"Morning Charters" | OIFC World Cat / Carolina Cat | 07/16/09
Capt. Brant took Josh Weaver, Mandy Weaver, Doug Weaver, from Lima OH., MacKenzie Betts,of Columbus, OH. Amy Weaver and Melody Madigan of Conway, AK. for a morning charter. The day began with Brant boating Pogies he caught just west of the Shallotte Inlet off of OIB. They then went to 65 feet of water where Josh hooked up with the Bull Dolphin pictured below. Also caught were several Sharks, Barracudas and Kings. A very productive trip indeed.
Captain Chris Dew took Blake Steen, Joel White, Jarrett Sparks and Ken Sparks from Concord, N.C. on a half day trip. Joel experienced the excitement of hooking up with a Sail, while Ken landed the big King in the picture below and Jarrett boated the smaller one. Both boats are out on afternoon charters now.
- Capt. Rickey Beck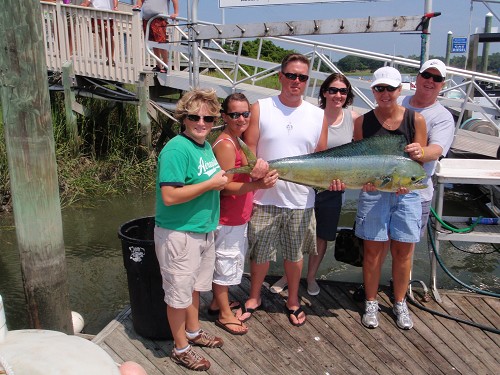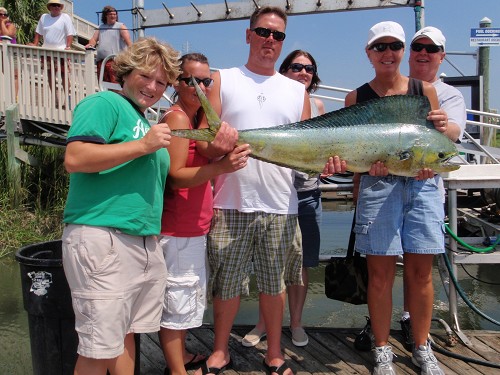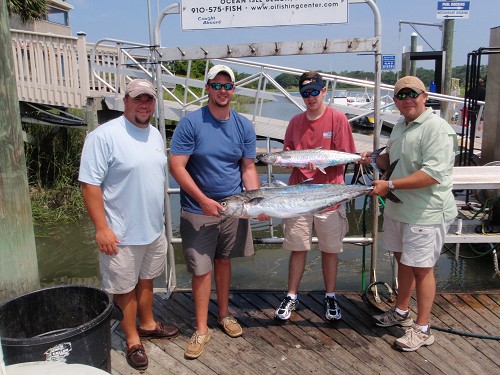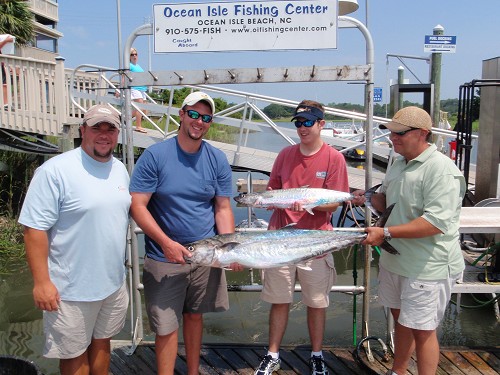 ---