"Follow Up" | OIFC World Cat / Carolina Cat | 05/22/09
Just to follow up on Capt. Brant's report, Roger and I were out today. I've been spoiled fishing with Roger as we've been bringing home up to 2 dozen Mahi each time we've fished together. But as Brant said, the ocean was still a little murky this morning, however as the day wore on it started to get better. The seas were much flatter than expected after reading the off shore report. Based on how the ocean improved through the course of the day I feel that tomorrow ought to be a totally different story.
Check out the picture of the Cobia below. It was caught this the morning with a pitch bait (cigar minnow) in our prop wash. If you look closely you can see the water was chalky. That cleared as the day progressed. You can also check out the sea conditions in the other pictures. I'd give fishing a shot Saturday and Sunday.
- Capt. Rickey Beck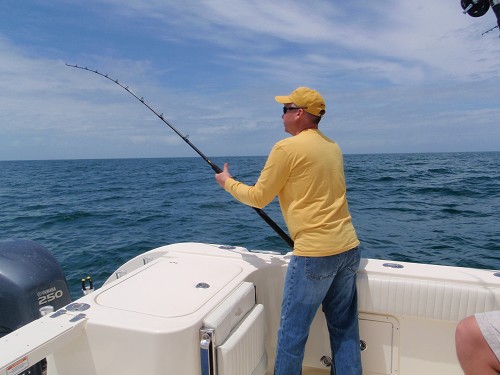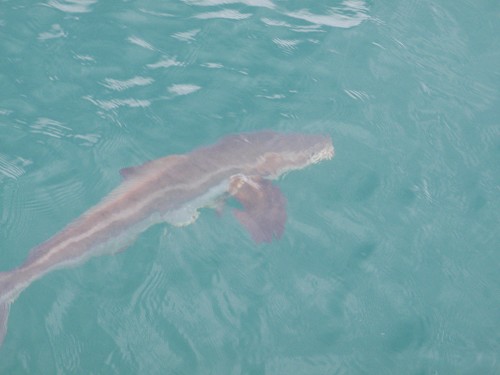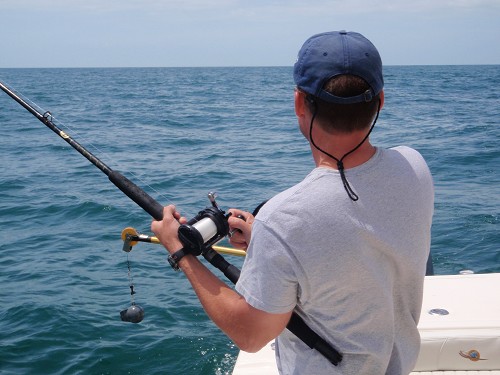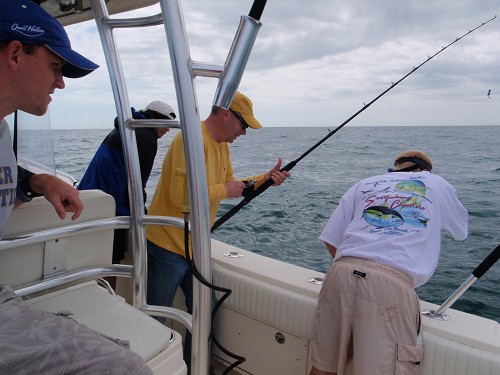 ---