"Helms Takes 3rd-Rocks Morphis" | OIFC 1- 36' | 09/24/09
Sounds like a big city newspaper headline, but it's true. Tommy Helms took 3rd place away from Clay Morphis with a 6.4 lb Flounder in the OIFC Year 'round Rodeo.. Clay's weighed 6.3 lbs. The fish was weighed in on 9-21-09 by Captain Chris Burrows. This should and will inspire Clay to regain his position. Watch out Tommy!!
It's not too late to get in on the action. In fact as the temps cool the fishing heats up!
- Capt. Rickey Beck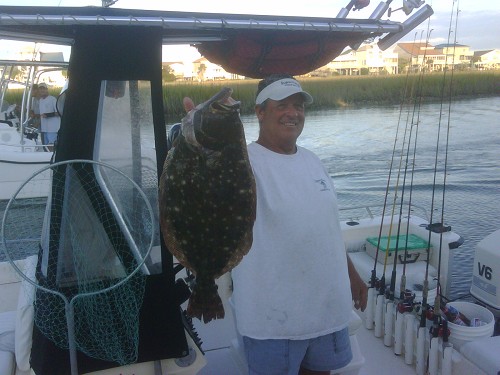 ---