"Country Fishing" | OIFC 1- 36' | 08/28/09
As was briefly touched on in yesterday's report, country recording artist Trent Tomlinson joined his wife Jessica, father-in-law David Loman of Lake Norman and OIB, and friends aboard David's Robalo for some fishing.
On Wednesday the crew went to the 90's where they caught some spanish and a half dozen dog sharks. There was a big 'cuda hanging around the boat all day but they couldn't get him to bite.
Thursday they again tried their hand at the 90's. They were rewarded with a 25 lb. king Trent caught and a nice cobia landed by Jessica. Jessica also landed some more spanish. This adds to my theory that women out fish men.
Here goes another cheap plug by me, but as with the others it's worth it. You need to check out Trent's music. I got turned onto it when I saw him in concert with Montgomery Gentry at Myrtle Beach. It rocks!!
- Capt. Rickey Beck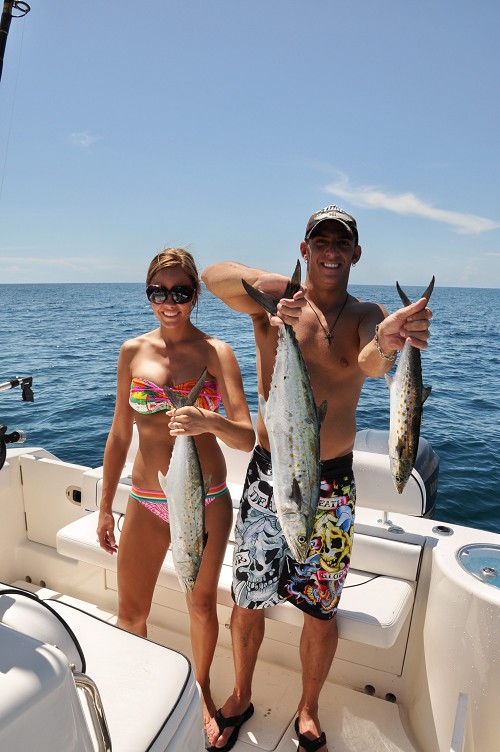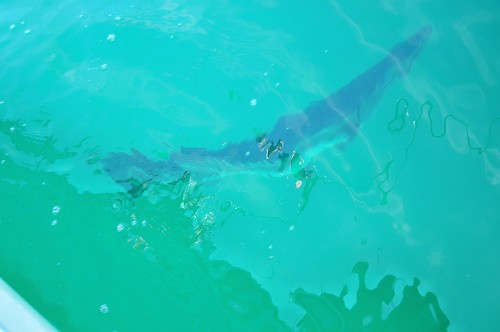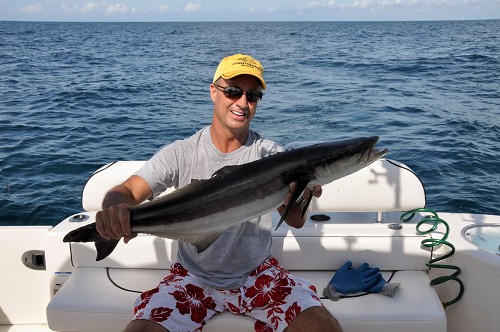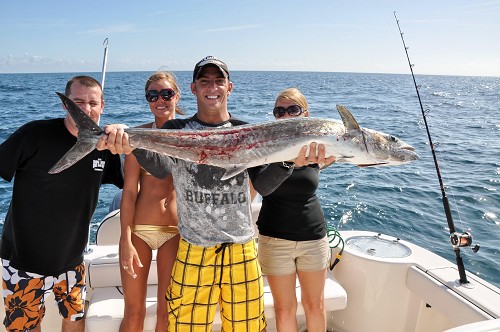 ---