"1/2 day update" | OIFC World Cat / Carolina Cat | 06/19/09
Captain Roger and Turtle went out today and had success fishing with dead cigar minnows. However the Pogies were not to be found. It has been reported smaller pogies are in the ICW near the the new OIB Boat Condos. On the charter were the Nelsons, Mark, who caught the Mahi, 12 year old Susie, 15 year old Colin, 12 year old Jessie, all of whom caught Sharks and Kings, and all from Tucson, Az.., and the last Nelson, David from D.C., as well as Sarah Bock.
Captain Chris Burrows had a 3/4 day charter to the 10 mile Rock. He fished with naked dead cigar minnows and landed over a dozen Kings, some Mahi and some Spanish.
- Capt. Rickey Beck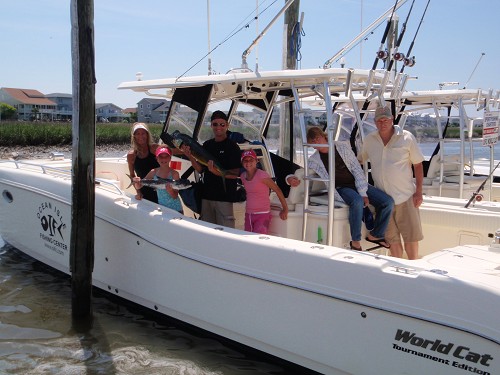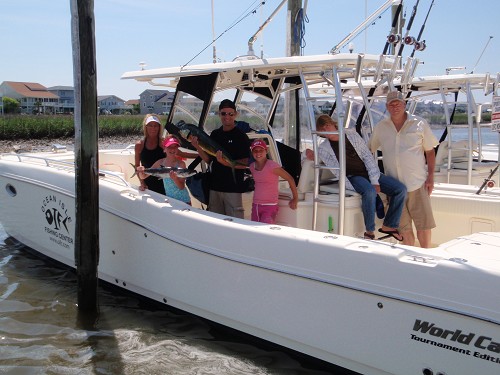 ---