"Wed.'s King Report" | OIFC World Cat / Carolina Cat | 07/22/09
Captain Jeff Williamson and Captain Turtle Patterson took a charter made up of Andy Hart, Jordan Hart, Tim Tyo, Jake Tyo of Massena, NY and Marty Ziarko of Rochester, NY to the 90's on a half day charter. While there they caught several Kings and had some break offs. Andy landed the biggest King, weighing 22.9 lbs.
Meanwhile Captain Chris Dew also went to the 90's with Todd Tharpe, Eddie Tharpe, Nathen Bell, and Ryan Hayes all from western N.C.'s Wilkes County. They are pictured below with their catch.
Meanwhile, William and Pat Parker headed to the Atlantic Ledge. William said the cigar minnows were thick enough to walk on. While there they caught dolphin and lost a sail fish. Sounds like the Ledge may be a good place to try. Unfortunately, William's camera failed him. Perhaps we should take up a collection and get William a new camera.
- Capt. Rickey Beck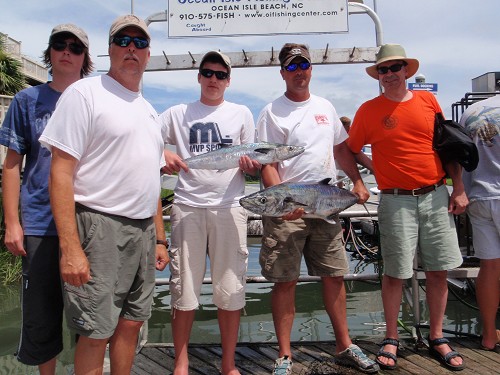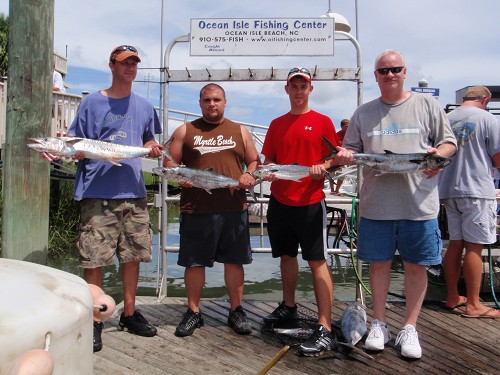 ---