"SUMMER EMPLOYMENT" | OIFC 1- 36' | 02/04/09
Time flies when you're having fun! It is time for the OIFC and its various water sports venues to begin to look ahead to the Summer season. I will begin making plans for the Summer by the end of this month and thus, if you have interest in joining our team for the season, please EMAIL me your interest. From there, I will get some information and we can begin communicating to get you on board with the OIFC team.
Thanks, Capt. Brant
Oh yeah, it snowed at OIB today. We awoke this AM to snowfall and a heavy dusting. Caroline determined it was time she be taken to go sledding. We mustered up the best sled we could find - FYI, a fish bag actually works pretty good- The snow didn't last long and you might call our entertainment a cross between sledding and mud bogging, but we got it done! The weather looks AWESOME this weekend. The wahoo bite was RED HOT last weekend and I guarantee the Bluefin are biting. I think we might go and fish Bluefin for a couple of hours and then head out to do some Wahoo fishing. I'm also excited about doing some deep jigging with all the new Lucanus jig system stuff we have here at the OIFC. Let's go fishing!
- Capt. Brant McMullan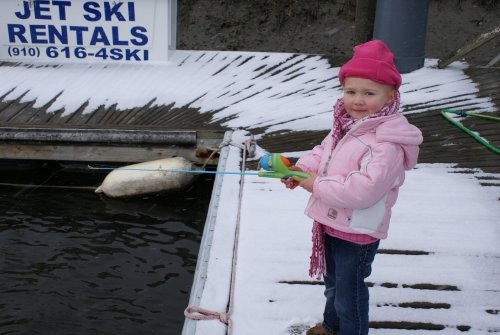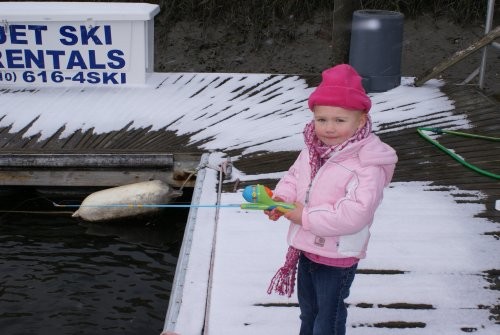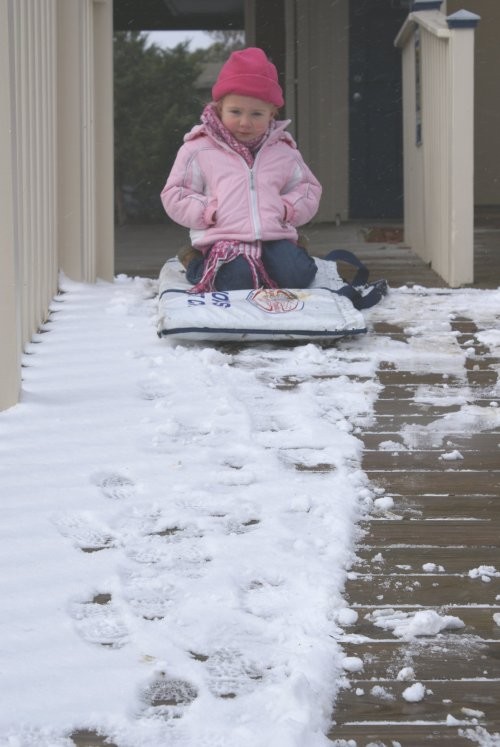 ---