"Saturday's Fishing" | OIFC 1- 36' | 10/04/09
Congratulations to Larry Deal and the Mako Warrior winners of the U. S. Open King Mackerel Tournament with a 40.30 lb king. There were a LOT of kings caught this weekend.
Not only were kings landed but Byran and Janet Hagler of Laurinburg, NC weighed a citation 51 lb. cobia in at the OIFC. They also had two 20+lb'rs on board. Bryan fought the cobia for two hours just off the Shark Hole. At one point he had a double hook up! The first cobia struck a regular store bought (OIFC, I do believe) king rig. The citation fish was caught on a pink C & H Lures Stubby. They said there were plenty more to be caught but the 2 hr. fight wore him out.
He fished using pogies he caught with a heavy net he's had for years just off Holden Beach. They were so thick they floated his net, yet he only had to use two of them for his bounty.
I promised not to tell that Janet should get an award for hanging in during the fight while she was a little green around the gills. See Janet, I didn't tell anyone. Thank ya'll for stopping by the Fishing Center and letting us weigh your catch and do the report.
The pictures are of the Tournament and Bryan and Janet's cobia aboard their Sea Fox.
- Capt. Rickey Beck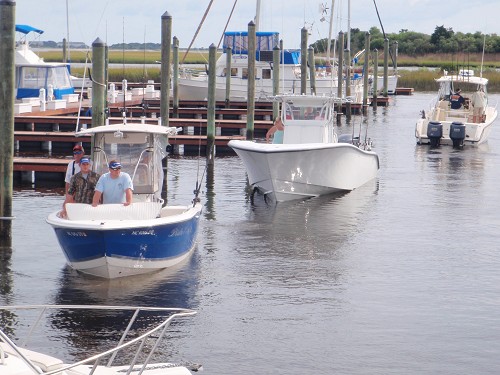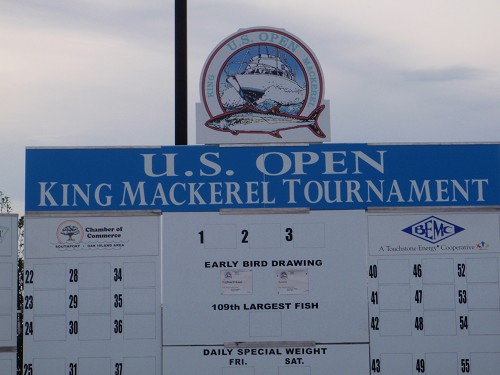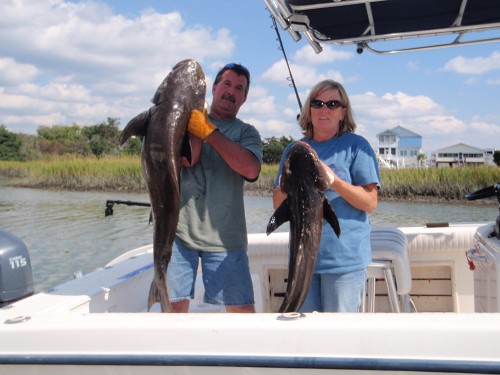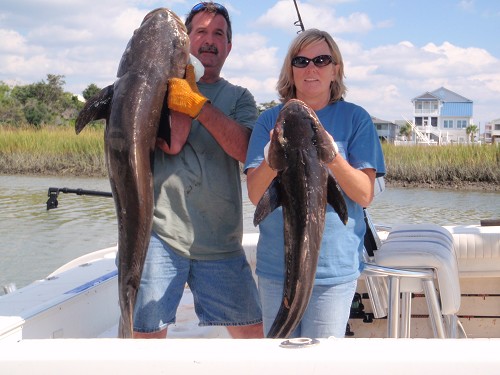 ---