"For shame Kendall, for shame..." | OIFC World Cat / Carolina Cat | 04/04/09
Shame on Dr. Kendall Suh for two reasons:
1) He caught a 70+ pound wahoo today at the Winyah Scarp and was NOT entered in the OIFC Fishing Rodeo. His father-in-law, who was also NOT entered in the Rodeo, caught a 41 pounder. Had they anted up, they would be places 1 and 2 on the board. Instead, Amy (and her unborn son, who Camdyn Beck suggested should be called "Grunden") continues to lead that division with 39.1 pounds.
2) He caught a 70+ pound wahoo at the Winyah Scarp today and was NOT entered in Jeff Martini's "Hook-A-Hoo" tournament. And while the wahoos will certainly taste good on the grill in a few hours, they probably would be tasting a bit nicer with a bottle of Dom and a giant check for $18,000 or so.
But seriously, it's good to have Dr. Suh and his family back in town. Thanks for letting us know where the 70 pounders live, he he he... Looks like the world will be after them tomorrow. Catch 'em up.
- Capt. Chris Burrows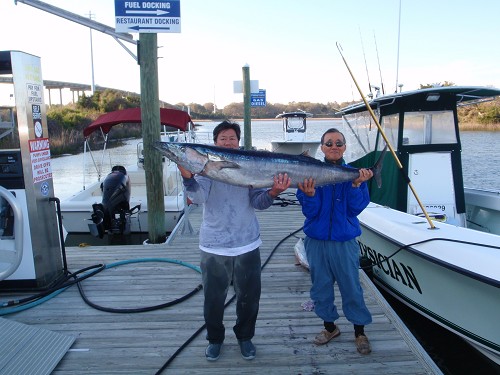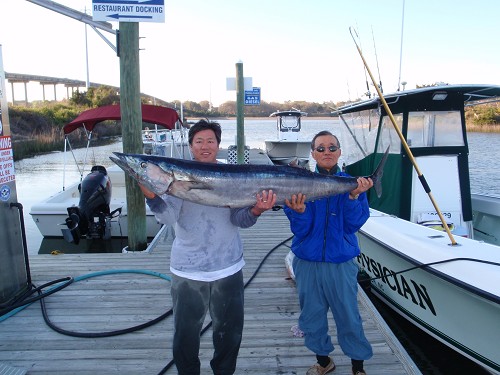 ---