"Weather" | OIFC 1- 36' | 11/11/09
Former tropical storm Ida is blessing us in southeastern N.C. with a few showers. But that does not deter the Fishing Report, especially when we have such good reporters!
Dr. Jeff Wallen of Myrtle Beach and OIB reports that he fished with live shrimp Sunday and caught 2 18"+ trout and several slot redfish. he bought his shrimp in Murrells Inlet.
Captain Jeff Williamson (Get Busy/OIFC) decided to return from deer hunting and sent this picture of some flounder caught in the Lockwoods Folly River by Jeremy Ridenhour. Jeremy was using B&M PK 5's.
Also, Jamie Blue of Clemson Univ. updated his earlier report with a picture of a blackfin tuna caught on Martin, Joe and Chris McLoed's fishing trip
- Capt. Rickey Beck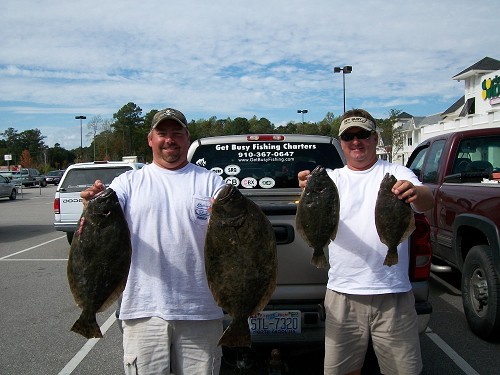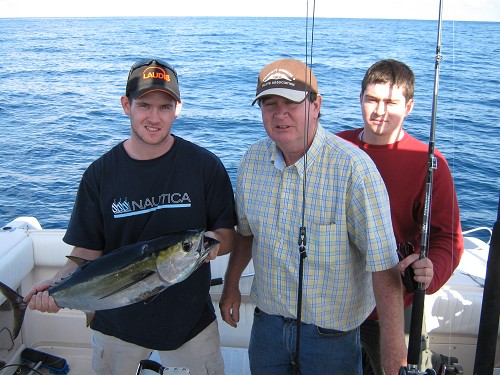 ---