"Gray Day" | OIFC 2- 27' | 10/06/09
What started off as a gray, foggy, drab day at the OIFC turned out to be alllllright! First of all Captain Chris Dew showed up for a last minute half day charter. with Charles Wilkinson, a builder from Little River, S.C. and his employee Jose Hernanfaz.
Around noon Kyle Warren of Shallotte, N.C. wanted to know if someone could weigh a flounder he had landed at the wall at the Shallotte River. The flat fish weighed in as a citation 6.60 lb'r! Kyle said he was using mullet minnows. He also said he'd been catching spanish on mullet minnows at the same location. We appreciate him stopping by so we could weigh his fish.
Shortly thereafter Captain Kyle Hughes (Speckulator), arrived at the docks with a 4.6 and a 3.5 ln flounder Ray Kimpel caught while fishing with his wife Emilie. They are from Arcadia, Michigan and this is their 2nd charter with Kyle. They always take the fish they catch and good ole N.C. sweet potatoes back to their home state.
Around 3 pm Captain Chris (OC) Dew and his guys to the OIFC. With them was a 26.70 lb king Jose caught on the long line as well as three more kings. They caught the fish in 65 ft of water on Captain Chris' signatureBlue Water Candy skirted king rigs.
What a great way to get out of the dreary day funk!
- Capt. Rickey Beck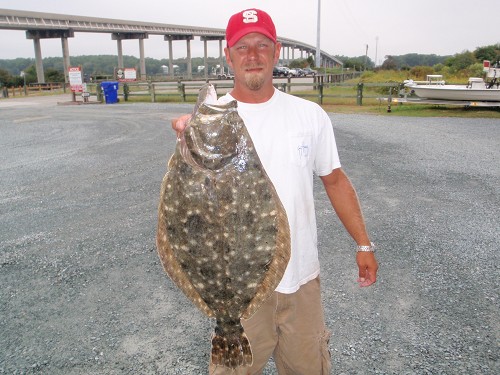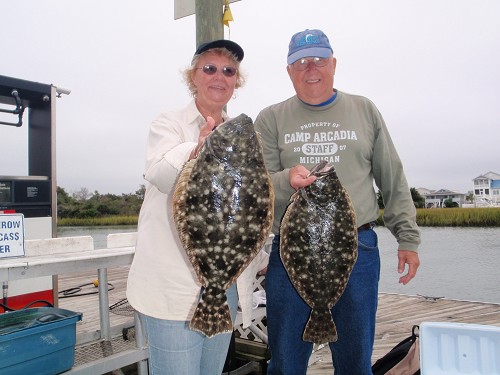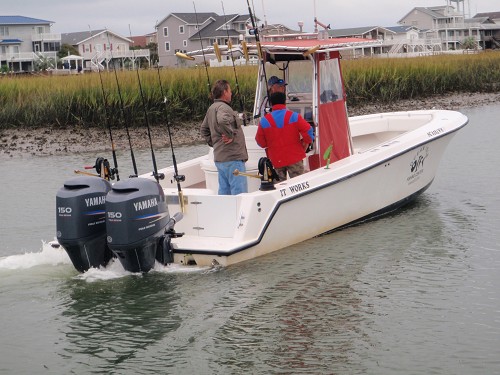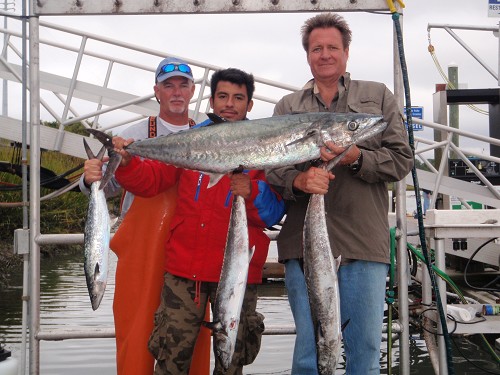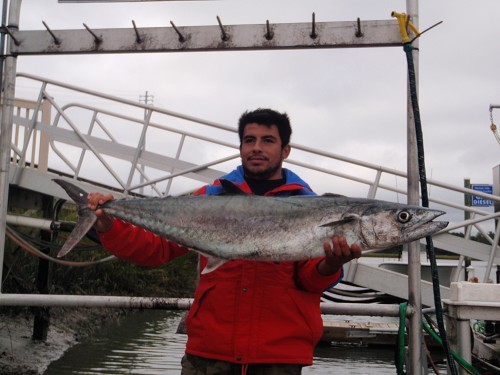 ---