"Back In Business" | OIFC 1- 36' | 12/03/09
The OIFC Fishing Report Headquarters, located in a highly classified bunker well below the Intracoastal Waterway had experienced possible terrorist activity which prevented the transmission of valuable information to the sport fishing world. Thanks to Brandon Sauls and company at InterCoastalNet Disigns the Fishing Reports Division is now operational and able to publish pictures.
Randy Lingerfelt and friends fished the Atlantic Ledge this past weekend with very good results. Randy said they used Bait Masters Cigar Minnows, small Balleyhoo and C&H pearl and pink skirts which they trolled at 2.5 to 3.5 knots. The results were Blackfin Tuna and several nice kings.
Thanks for the information and the pictures. Now that the Fishing Report Unit is back in operation important information can be passed on in a timely manner.
- Capt. Rickey Beck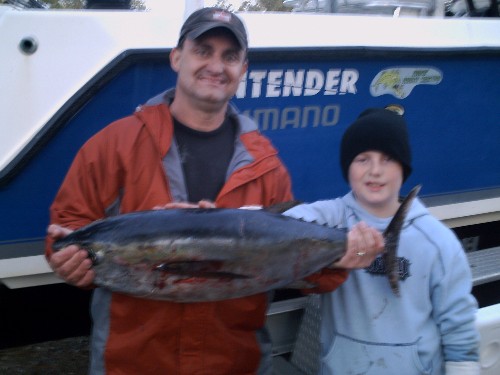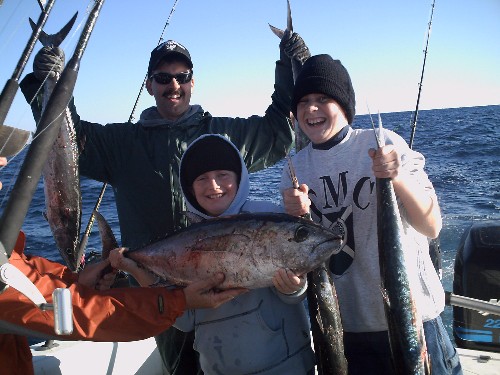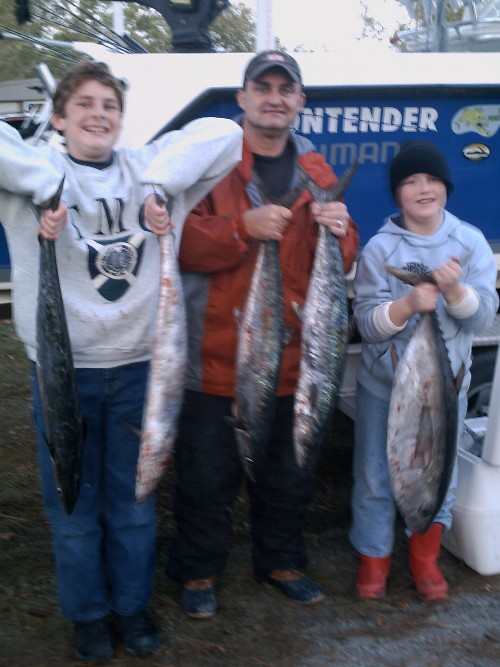 ---