"Surfs Up" | OIFC 1- 36' | 08/20/09
If you've checked the National Hurricane Service you know what the surf has in store. Now would be a great time to change gears and do some inshore action. Jeff and I went inshore fishing today. We found that the easiest way to take advantage of the massive amounts of pogies is with a Captain Brant's Pogy Net. I drew first blood today by landing a 15 inch flounder using my new OIFC Custom rod and reel combo.
Also check out the pictures of the 27" red drum Richie Boles caught recently at the Little River Jetties while fishing aboard the boat owned by Doug Robinson.
- Capt. Rickey Beck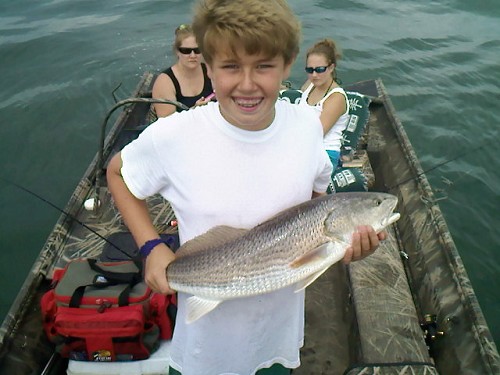 ---