"It Continues" | OIFC World Cat / Carolina Cat | 10/13/09
The King Fest continued with the Carolina Cat. Captain Chris Burrows and 1st Mate Steele Park served up a buffet for their charter from Raleigh, N.C. The group consisting of Jim Bos, Kirk Dittmar and Nick Versmissen fished with pin fish and pogies which they caught just off Holden Beach. The pin fish were the bait of choice for the grouper and AJ's and the pogies for the kings. Most of the kings were caught on the downrigger with a pink Blue Water Candy skirt.
Captain Brant was fishing near the Carolina Cat and landed several kings himself. He also reported a 40 lb'r caught in their vicinity. All our boats were fishing in 50 ft of water with pogies caught just off Holden Beach near the water tower.
- Capt. Rickey Beck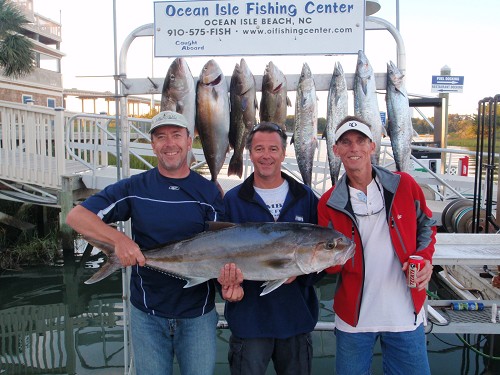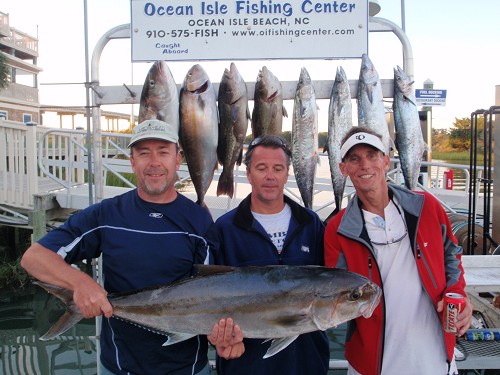 ---