"Couch Time" | OIFC World Cat / Carolina Cat | 01/11/10
It is cold, as if I have to tell you, and a good time to check out your gear, rig some new terminal tackle, and read old fishing posts. Camdyn and I are kicked back in recliners, she watching Pinocchio on DVD and I'm checking out the 2007 Fishing Reports.
It's funny how things change, yet stay the same. We complain about the cold and the wind, which is the same thing we were doing in 2007. We search for bluefin, at the Knuckle, but I read where a couple were hooked up at the 390/390. Today, 3 yrs ago, Dale McDowell caught a 76" bluefin with a belly full of pogies and a lizard fish at the Knuckle.
On the 13th, Captain Jon Tennent of the OIFC hooked up on a bluefin at the Shark Hole. On the same day Jerry Helms of South Port brought one to the docks which was 93". He caught that on a Blue Water Candy crystal colored jag head. The Reports also talked about a strong sea bass bite.
Meanwhile, inshore there was talk of trout holed up in deep holes and reds being caught in the shallows with soft plastics with 1/8 or 1/4 oz. jig heads.
The reports were pretty much the same, but with a few twists in locations, and baits. There are also names of Captains and old friends who have moved on to different pursuits. There's a lot to be learned and reminded of from them. I guess that's why Captain Brant has an archive section. The one thing that was the same was talk about the cold and the wind.
- Capt. Rickey Beck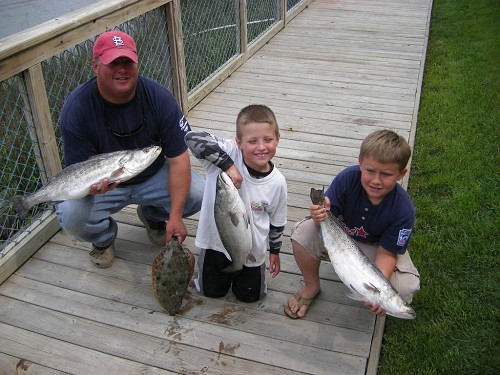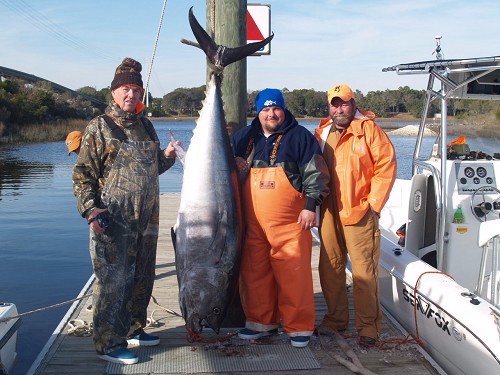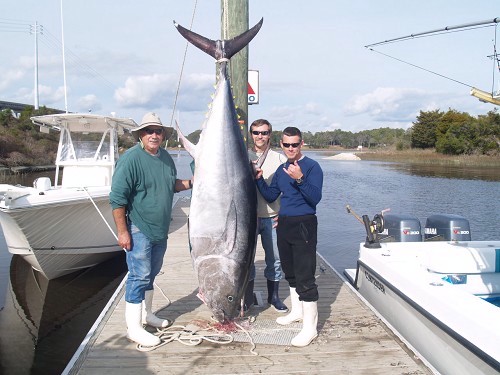 ---