"Maiden Voyage" | OIFC 1- 36' | 06/02/09
Today Capt Jeff Beck and I were joined by Capt. Roger for our new Sea Hunt's ( Do Work) first trip to the Gulf Steam. We thought we'd check her out to see if she knew how to fish and how she handles the seas.
We caught several Dolphin in the Black Jack and 100/400 areas. We hooked up on a big Bull only to have it spit the hook just before getting the gaff and high tail it away Then we went to the Navy Wreck to try out bottom fishing. We managed to hoist some huge AJ's which we released. Later in the day we headed back to the OIFC with our test complete. Do yourself and your family a favor.....take your son and/or your daughter fishing, it's something you nor they will ever forget.
Check out the ocean in the pictures. It doesn't get much prettier.
- Capt. Rickey Beck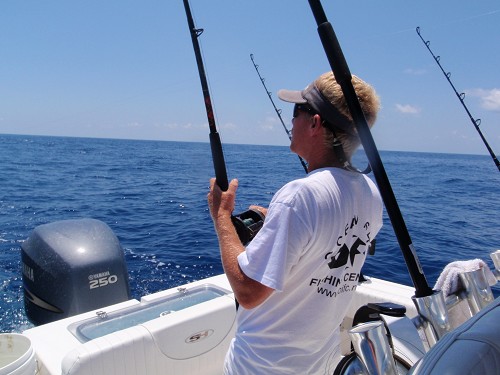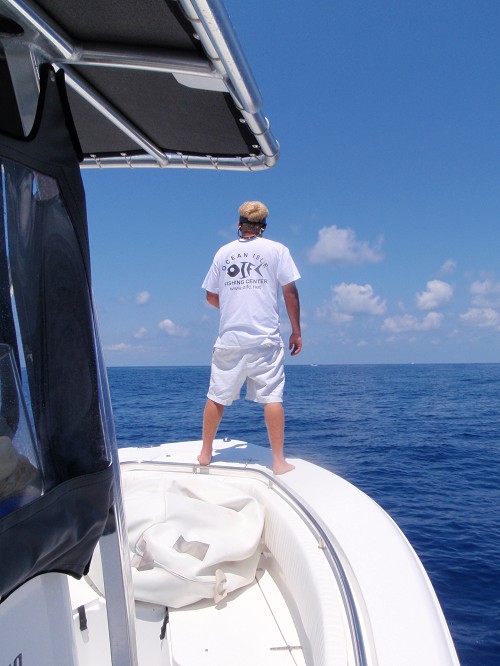 ---