"The Retriever's Report" | Do Work / OIFC | 07/01/16
Billy Leonard and I took his nephews Reid and Weston Eden for their first ever trip to the Gulfsteam aboard Retriever . We managed a few Blackfin tuna and bailer mahis at the 100/400. We dodged offshore storms all day and picked up at 1:00 to head inshore and check out the famous Frying Pan Tower, which had some nice fingers of blue water pushed in over the SW portion, we finally ducked in at the River Channel and checked out Old Baldy and the Southport riverfront
Report by Bob Newell
Aka " Retriever"
- Capt. Rickey Beck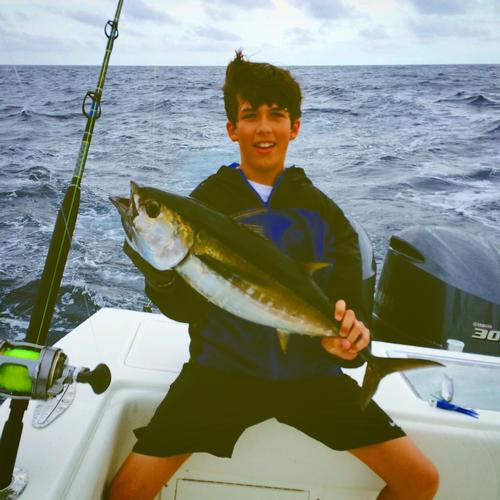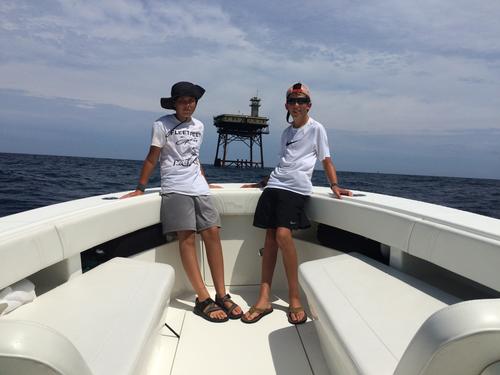 ---