""Gettin Jiggy"" | OIFC 1- 36' | 06/10/10
David Braswell, aboard the "Gettin Jiggy" fished in 150ft of water Tuesday using Roscoe Jigs and caught this nice grouper pictured below. On the trolling scene we've received reports of a hot mahi bite in the Stream, approximately 70 miles out. One person I talked with reported 26 mahi caught on one boat.
Our World Cats had half day trips. Captain Zach brought home some kings, as seen in yesterday's picture by Zach, while Captain Chris Dew reported hot spanish action right at the Shallotte Inlet Buoy in 30 ft of water.
The wind started picking up out of the west yesterday, making for snotty conditions. Our boats are "on the hill" this morning due to wind, but the prediction is for things to settle down and I expect action to pick up. This weekend looks great for heading out and trying to get some fishing action. Isn't that a change!!
- Capt. Rickey Beck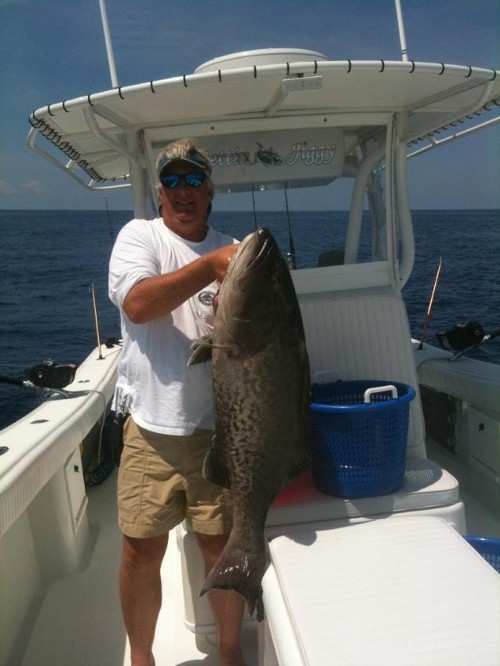 ---