"Mr. Goodhands" | OIFC 1- 36' | 05/22/10
Captain Jeff Beck landed this 36.6 lb. cobia while fishing with Steve Lanier and Toby Russ aboard Toby's "Mr. Goodhands". The guys laid a chum slick at an AR about 8 miles out and caught the cobia after a 25 minute fight jigging with pin fish. They saw several other cobia but couldn't get them interested enough to bite. They also caught a few sharks and left when a school of amberjacks showed up as they were targeting cobia. Captain Jeff now takes 1st place in the cobia division of the OIFC Rodeo.
The Coast Guard wants ya'll to file an environment impact statement for the huge chum slick you left.
- Capt. Rickey Beck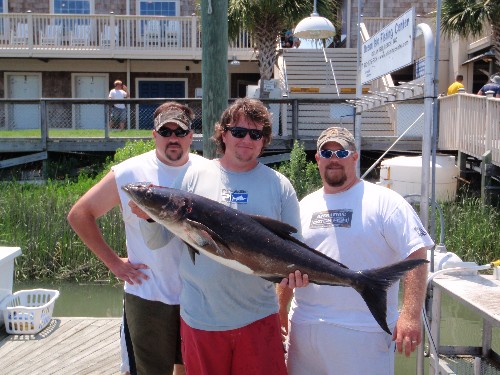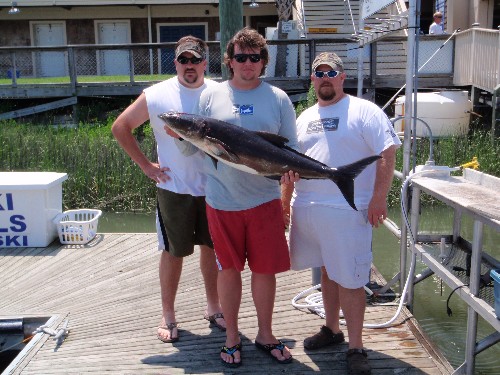 ---