"Junior Angler" | OIFC 1- 36' | 07/09/10
Yesterday the OIFC had the privilege to weigh this 13.4 lb king. It was caught by 7 yr. old Lilly Keel of Belmont, N.C. Lilly, aboard the "Marlin Darlin", was on her first fishing trip. Accompanying Lilly were Grace and Griffin Keel, Hannah, Henry and George Keel, as well as Pete Fickling.
Congratulations Miss Lilly. You and other young folks like you are the future of salt water fishing.
- Capt. Rickey Beck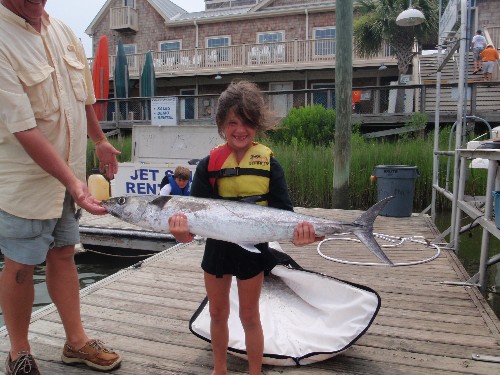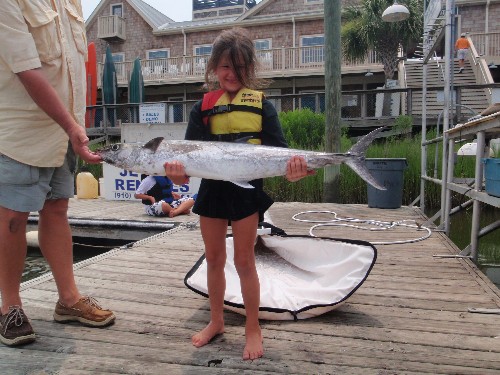 ---