"Sea Bass and Speckled Trout" | OIFC World Cat / Carolina Cat | 12/27/09
Captain Brant and Captain Steele were joined by Ian Vogler, Shannon Vogler, Gene Wyre and Jackie Wyre, all of the Winston Salem area, for a day of sea bass fishing. They fished in 80 ft of water using cut bait and were rewarded with a bounty of good looking sea bass, some of the best tasting fish in the ocean.
Meanwhile, Clay Morphis was joined by his son Clay for a morning of trout fishing at the Little River Jetties. Fishing with live shrimp the duo landed 3 trout in the 4 lb range and one weighing 6.7 lbs, which puts Clay squarely in 2nd place in the OIFC Year Round Rodeo. This moves Brian Aycock to 3rd and knocks Captain Kyle out of the money. I fully expect to see Kyle on the water seeking redemption. Clay very carefully released his trout after weighin.
The 1st picture is of the sea bass caught on the charter. The 2nd and 3rd pictures are of Ian Vogler and Gene Wyre with a couple of their bass and cleaning the bass they caught on the charter. The last 2 pictures are of Clay Morphis and his son Clay with the trout big Clay caught.
- Capt. Rickey Beck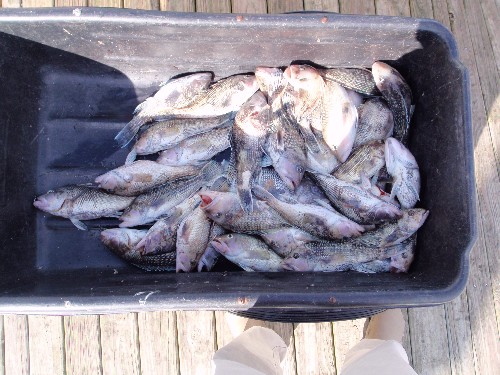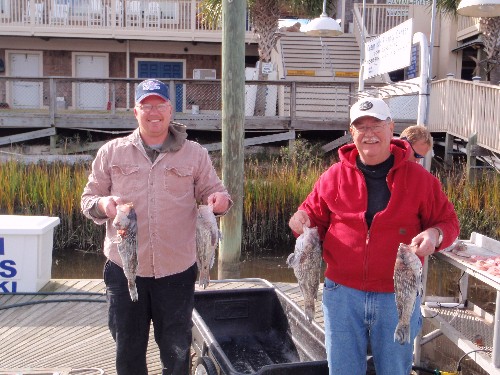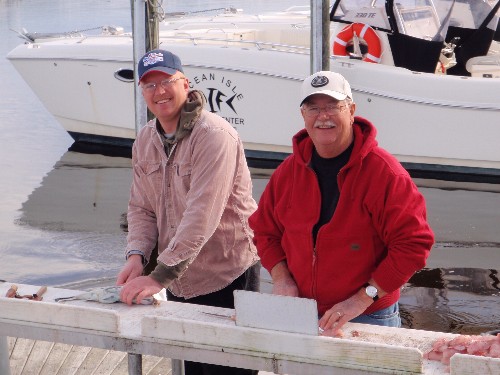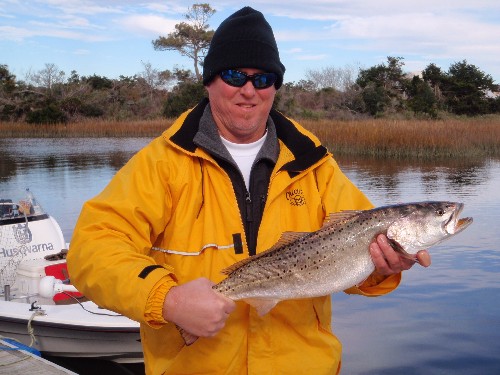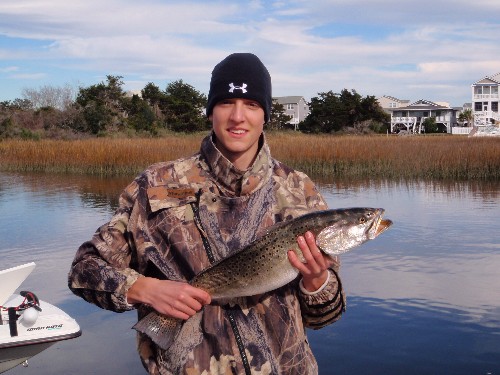 ---