"In On The Action" | OIFC 1- 36' | 07/02/10
Captain William Parker decided to get in on the king action while he could get to the boat ramp. He took the "Hound Dog" to the Shallotte Inlet and caught some nice pogies, then boogied out about 8 miles. As soon as he put his 1st line out he got a hit . Twenty minutes later he boated this 28.2 lb king. It was weighed by Captain Zach at the OIFC.
William caught yet another and had a cut off before being forced to duck in Tubbs Inlet on a high tide due to the north east wind which had kicked up. It also shut down the bite. It is a fortunate thing that William's boat can handle Tubbs and he's a local who is familiar with Tubbs Inlet. If you don't know it, don't try it!
- Capt. Rickey Beck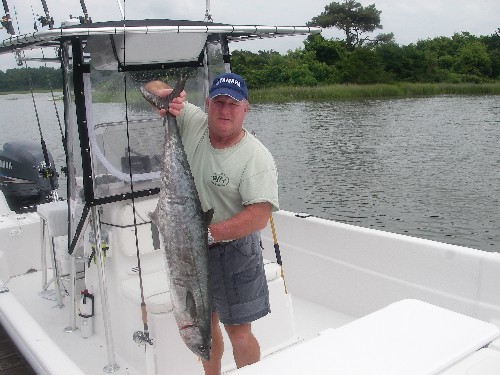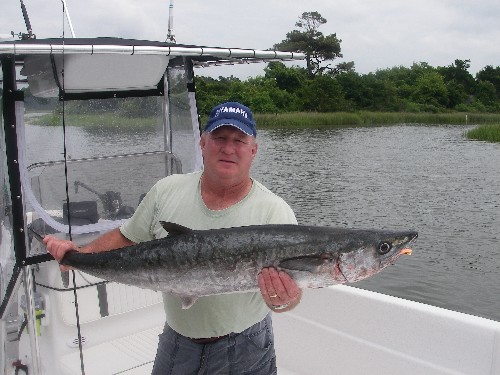 ---