"Honeymoon" | OIFC 1- 36' | 05/23/10
Great friends of the OIFC, Zach and Mary Beth Hayes have sent pictures of their honeymoon fishing trip in Mustique, which is part of the Grenadine Islands. They fished near the island of St. Vincent which is closest to where the Caribbean and Atlantic meet. The captain showed them the contour of the ocean floor which goes from 100 ft to several thousand feet quickly. The currents were rough but the fish and birds were everywhere. All in all they caught 12 blackfin, 8 barracuda and 2 kings. They were having double blackfin hook ups on birds they were trolling right behind the boat.
This sounds like a great honeymoon trip! Congratulations, we hope ya'll have a long and wonderful marriage and we'll see you soon at the OIFC.
- Capt. Rickey Beck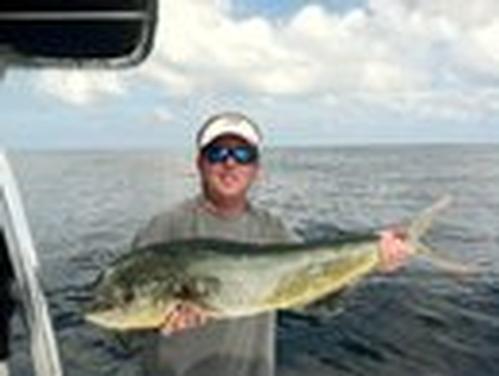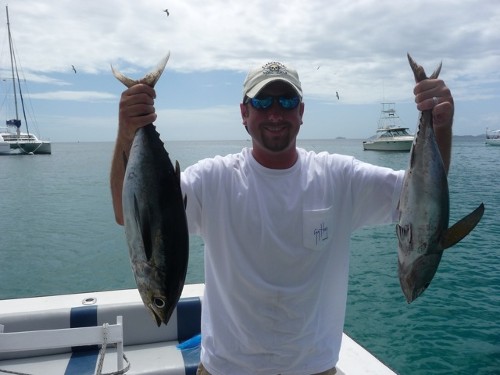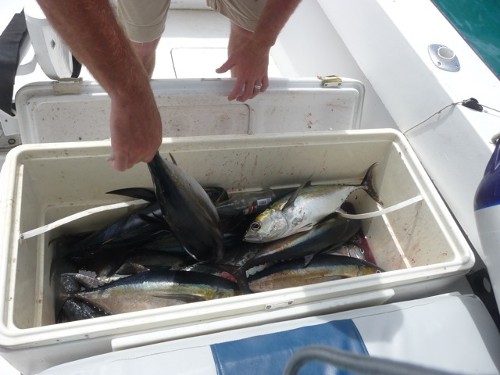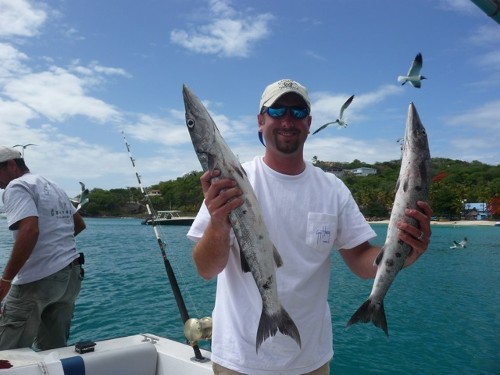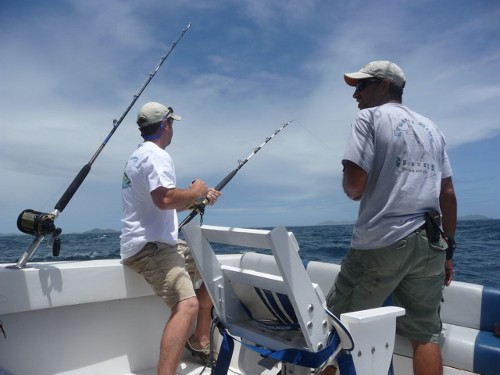 ---