"Good Fish?" | OIFC World Cat / Carolina Cat | 08/31/10
The word around the OIFC today was Captain Steele had a good wahoo. But no one seemed to know just how good. Steele had taken his family fishing today. Along with him were his dad Bruce, brother Trent, Mary Margaret Park, Julia Park and Mike Baldyga.
When the Parks returned to the Fishing Center from the York Hole everyone found out the definition of "good"....61 lbs = good. What a wahoo!!!! She was fat! Trent said Steele fed a pogey to the whoo and when it finally took the bait Steele set the hook, and took the wheel handing the Speedmaster loaded with 20# line off to Trent. About an hour later Steele put the gaff to the "good" wahoo. Great job guys. If you look close, you'll see some other fish they also brought home.
- Capt. Rickey Beck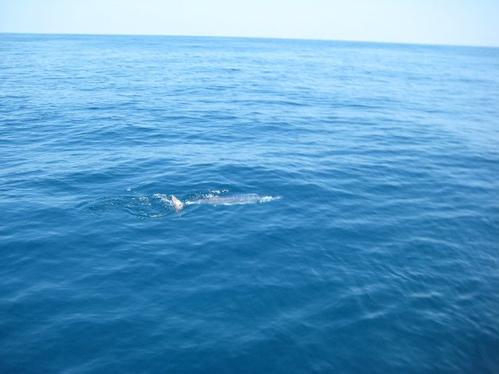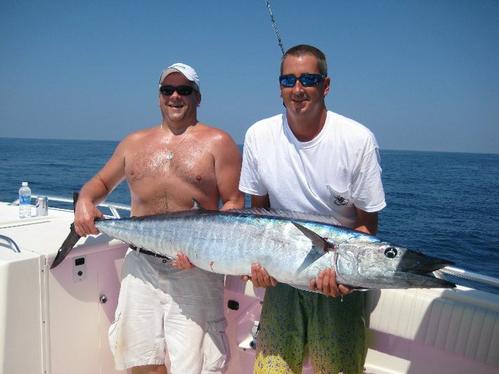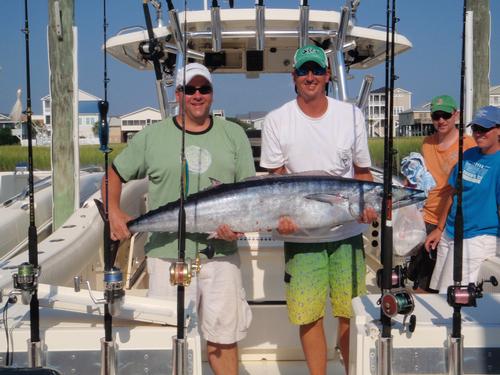 ---