"Jeremy's 1st King" | OIFC 1- 36' | 07/16/10
I had the privilege of photographing 14 yr. old Jeremy Myer's 1st King yesterday. Jeremy was fishing with his dad, Butch near the 90's in 50 ft of water when this King hit a pogey on a downrigger set at 15 ft. The fish put up one heck of a fight as he was foul hooked near the gill by 2 of the #4 trebbles Jeremy was using.
Butch and Jeremy, both of Black Mountain, N.C. had yet to officially name their boat, but had been calling it the "Last Dollar". Now that they've caught this 1st King it would be bad luck to change what they've been calling it, so "Last Dollar" it is.
Thank ya'll for thinking enough of the OIFC to let us take this picture. We love to see young people get involved in the family sport of sal water fishing.
- Capt. Rickey Beck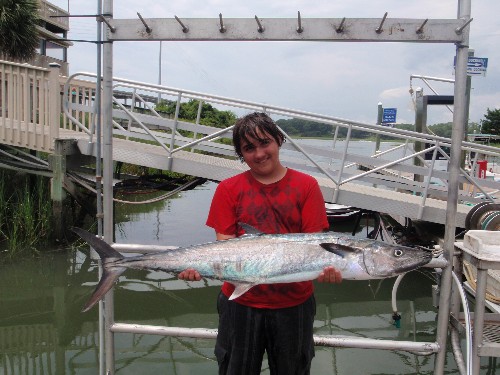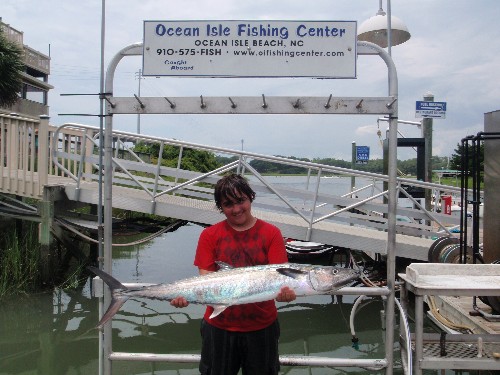 ---