"King Limit" | OIFC 1- 36' | 07/01/10
While the "Get Floor'd" was headed back out for an afternoon charter, Captains Brant and Eckert were at the cleaning table cleaning their limit of kings. Aboard the OIFC World Cat were 3 generations of the Carpenter family, granddad, Joe, dad, Walter, and grandson Pierce all of Hendersonville, N.C.
Brant was about 8-9 mile out in 65 ft of water
Captain Chris Dawson and 1st mate Mitch Stephens were also on the dock with a group from the Charlotte area. These guys were Charles Smith, Paul Smith, Taylor Clark, Garrett Helms, Hunter Helms and Dillon Smith This charter was fishing the same area as the" World Cat" and the "Get Floor'd". All the boats were trolling with pogies just outside of the Shallotte Inlet
Yesterday, Capt. Chris Dawson and Cap. Zach Faulkner fished with a group from Arizona, Mike Rosellini, his sons Matt and Jon and friend Randy Kennedy. They to fished about 8-9 miles out with pogies and had a very productive trip.
- Capt. Rickey Beck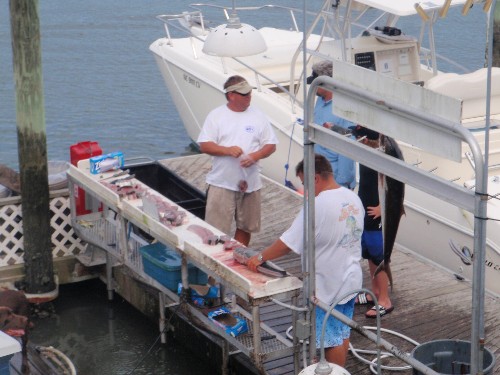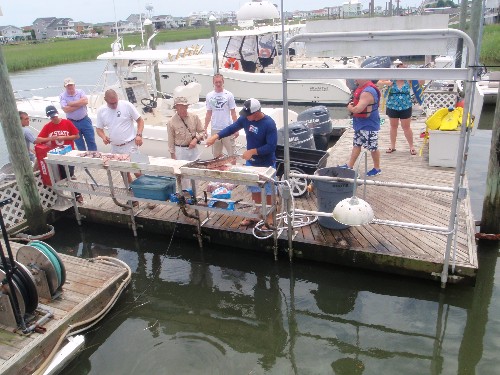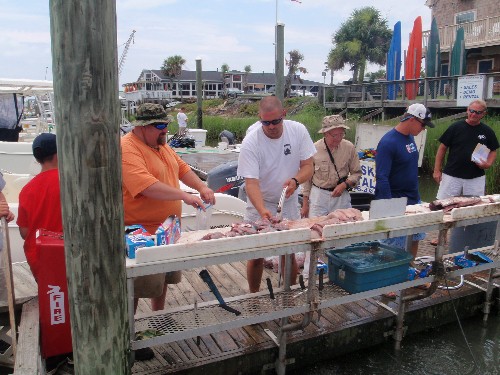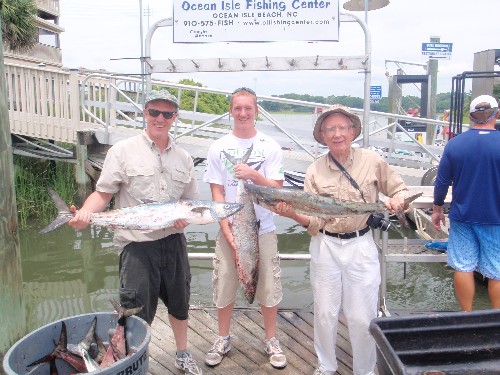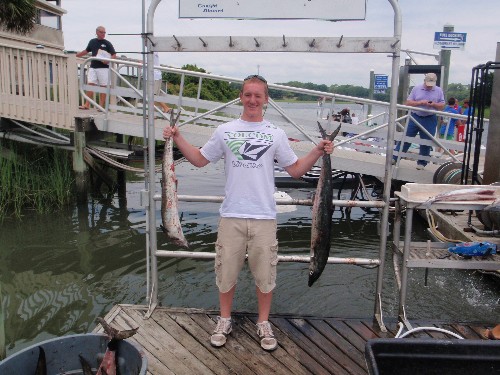 ---