"Flounder Dinner" | Speckulator - 22' | 09/07/10
Captain Tommy Helms and Mr. Tommy Lytton, both infamous inshore fishermen and tiger shark whisperers have been at it again. This time they took Wayne "Paw Paw" Smith of Charlotte, N.C. out to catch dinner. They caught plenty flounder for the main course. As you can see they enjoyed an adult beverage prior to preparing the main entree.
Captain Tommy indicated to me that he and others will be fishing the Bay Creek Classic Saturday. I cannot emphasize enough how worthy of a cause this tournament supports. Were it not for an SKA points tournament this weekend we would be right in the middle of the competition. The OIFC and others are supporting the Classic in every way we can. We ask that ya'll help out by participating.
- Capt. Rickey Beck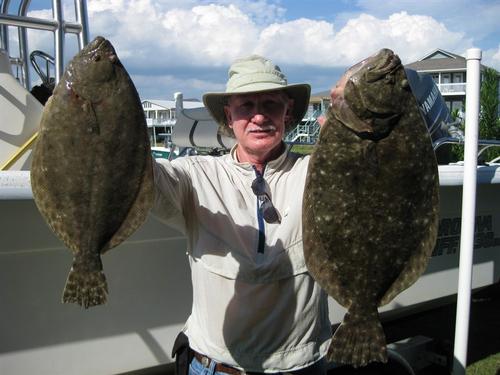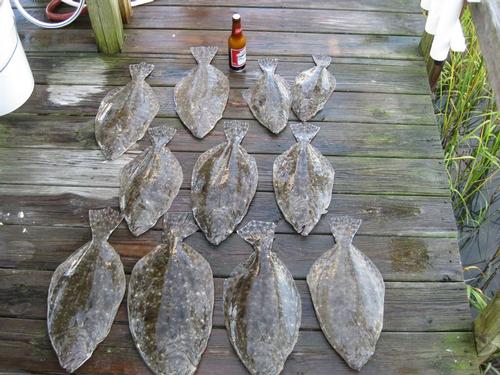 ---