"Sawmills Dollar's Kings" | OIFC World Cat / Carolina Cat | 10/07/10
Below are some great pictures from a weekend trip this past Friday and Saturday taken aboard Captain C.C. Anderson's "Sawmil lDollars" based out Mocksville, N.C..
The pictures are of Jeff Bowden holding "the magic bait" he used to catch the kings. Captain Anderson, Brian Custard and Doug Illing are holding their 3 big kings. Captain Anderson and Doug Illing are holding the red drum they caught at the Jetties. The guys said it was too bad for them the U. S. Open wasn't held last weekend.
Thanks for sharing your pictures with everyone.
Also, Captain Jeff Beck and I went on a bait catching mission and caught several blues near shore just off OIB. We saw gulls and pelicans diving, but didn't see any pogys. There was a distinct tide line at about 30 ft. of water. We'll be at it again in preparation for the Rumble In The Jungle. The OIFC will be set up at the Rumble with some pretty cool stuff going on.
- Capt. Rickey Beck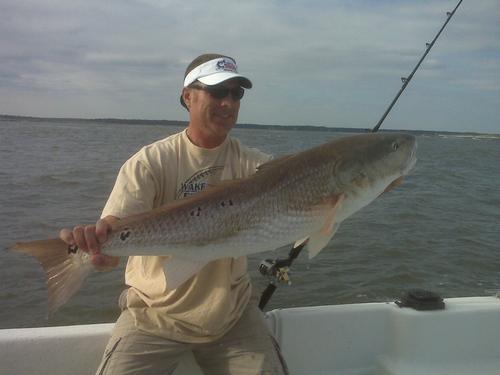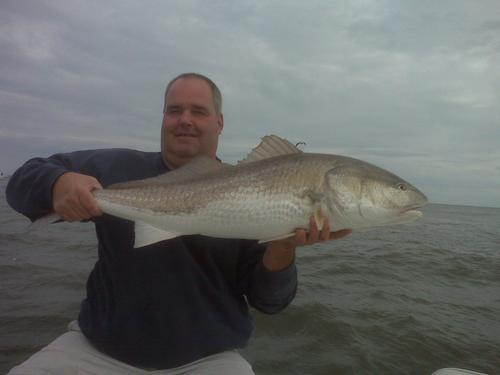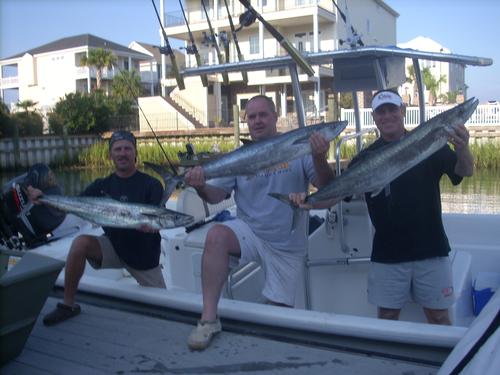 ---