"Memorial Day Grouper" | OIFC 1- 36' | 06/02/10
Mrs. Amber Simmons reported that she and 1st mate Courtney joined Daniel Simmons and Tim Gallimore, all fishing out of Ocean Isle Beach for a day of bottom fishing. Amber and Courtney landed these very nice grouper while fishing "about 50 miles out and in over 100 ft of water". Give Amber credit for not giving up prime fishing holes. Amber also submitted this picture of a king she caught the other day, while Daniel is almost falling off the bow of the boat.
Thanks for the report and great catch ladies!
- Capt. Rickey Beck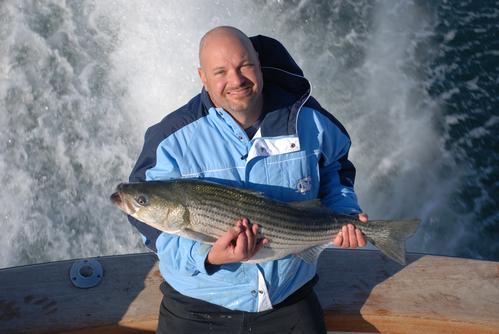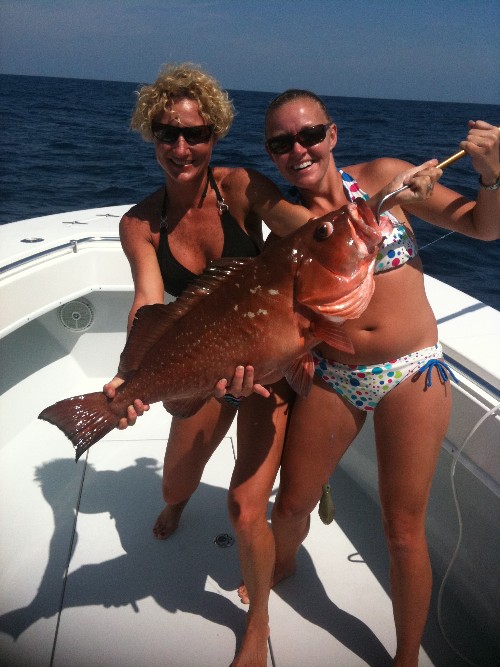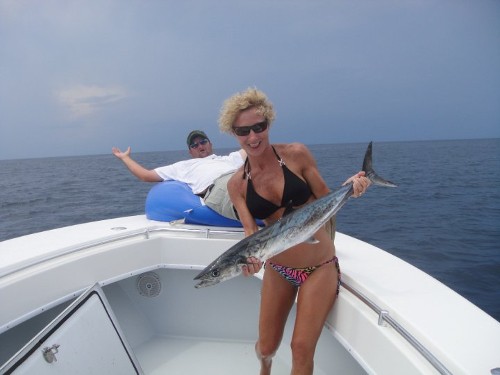 ---