"Rumble" | OIFC World Cat / Carolina Cat | 10/09/10
The Rumble In The Jungle was today. Participants found plenty of pogeys right around the Cherry Grove Pier. The seas were great as was the weather. Fishermen I talked to fished from the Atlantic Ledge to the Hammer in search of the winning king..
There were a lot of kings weighed mostly in the mid twenties to low teens. At last report Brant was in 4th with a 30+ king. We caught our fish at the Hammer with just enough time to make it to the scales. I think this weather is supposed to hold and will make for great fishing.
The U.S. Open is next weekend and the Fall Brawl is the following weekend. As the month wears on the king bite should be getting hotter than it is now.
- Capt. Rickey Beck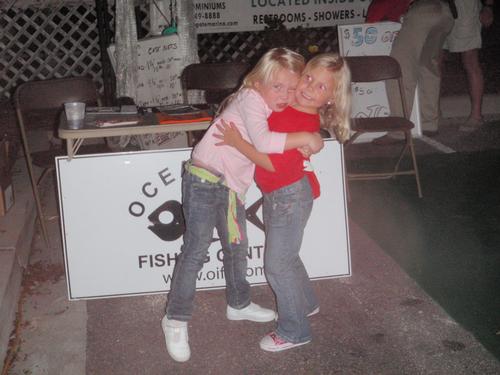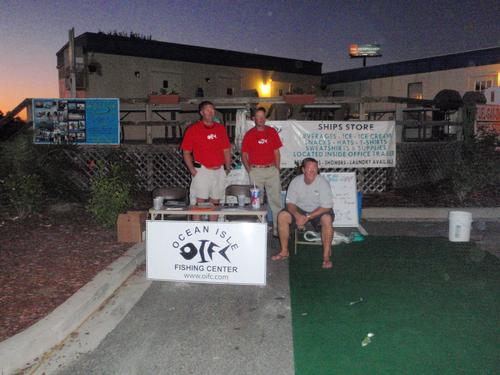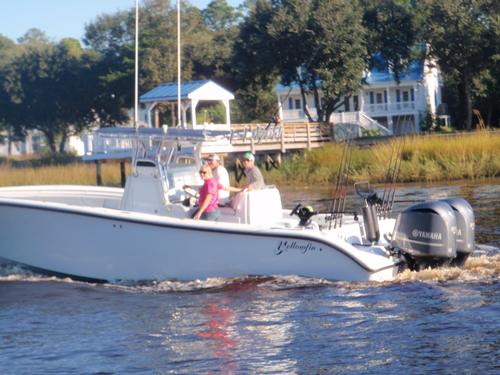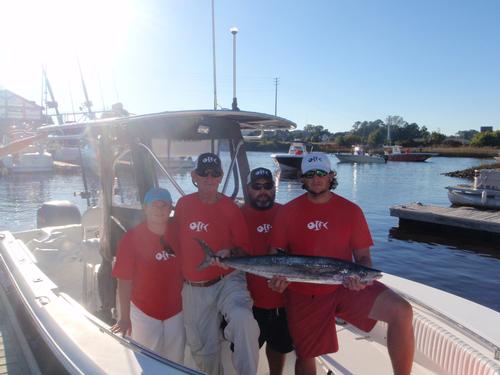 ---