"Starnes' Kings" | OIFC World Cat / Carolina Cat | 10/18/10
Jonn Starnes was kind enough to stop by the OIFC Sunday and let Rube and I weigh in the 3 kings he caught near shore while fishing with his son John and grandson Jacob. The largest king weighed 26.9 lbs., the 2nd 15.5 lbs and Jacob's 14.2lbs.
Remember the OIFC is an official N.C. weigh station.
- Capt. Rickey Beck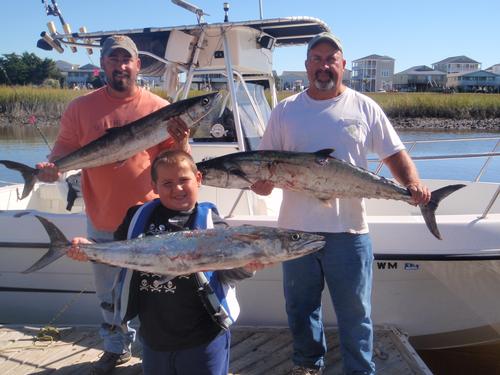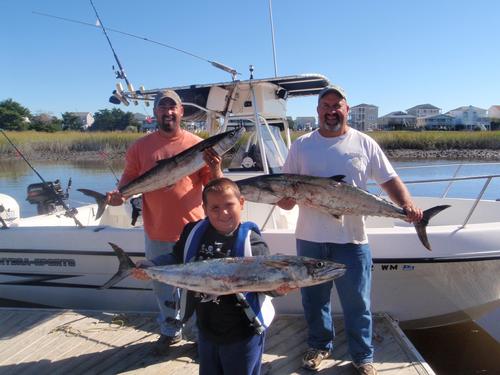 ---