"Breaking News" | OIFC World Cat / Carolina Cat | 10/04/10
Capts Chris and Steele are hard at work -- on a morning charter and just boated a 20+ pound King while fishing the Little River tide line. Could not find Pogys, so using dead Cigars. This could be the start !!!!
Sheldon Franzel had the honor of fighting this long awaited king. Along on the charter with Sheldon were Jessie Franzel and Alexis Nicholson of Billings, Montana Also aboard were their friends Sherry and Mark Norland of Asheville, N.C. Everyone also said that before they could get their spread back out they saw an even bigger king sky!
- Capt. Brant McMullan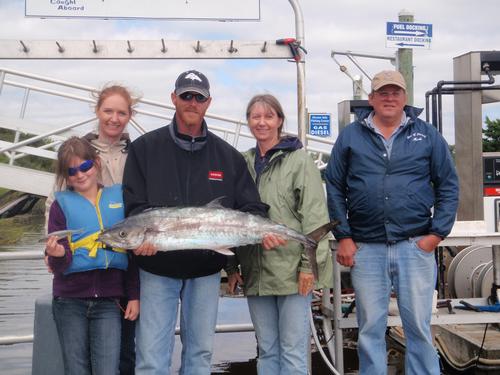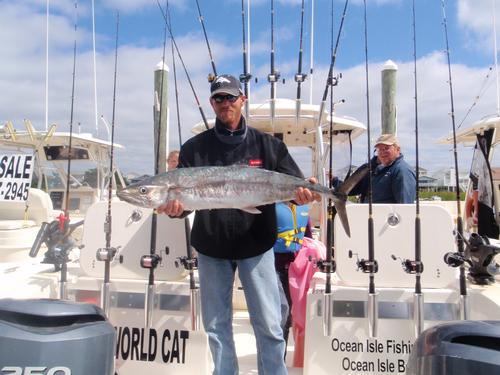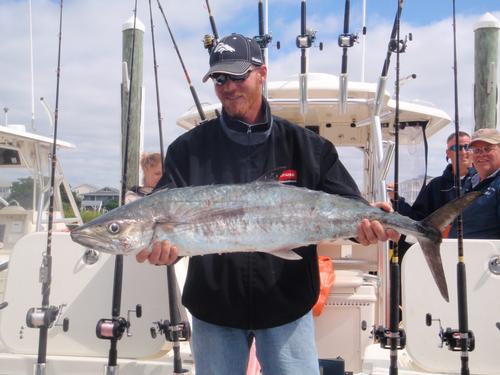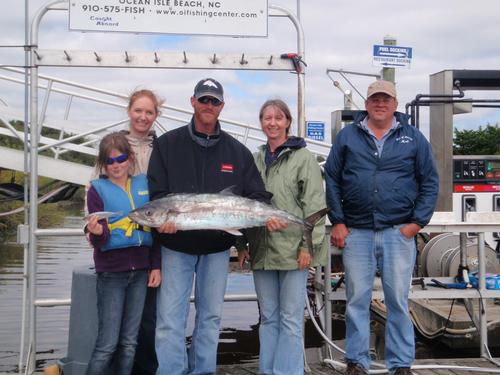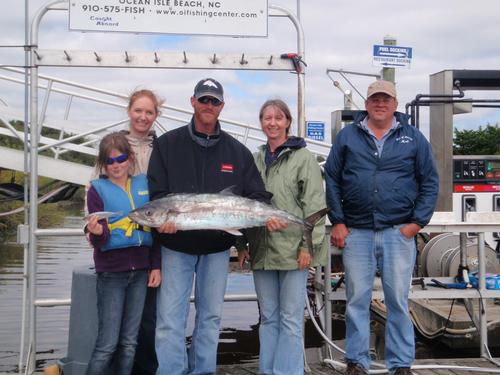 ---