"Jolly Mon Racing- End of Season Report" | OIFC World Cat / Carolina Cat | 09/08/10
The Jolly Mon Racing team ended the season on an incredible note. After a rocky middle of the season with 2 DNF's and several 3-6th place finishes, something clicked and the team turned it on. Over the season's last four races, driver Justin Millikin and Jolly Mon Racing team won all four races. That is an incredible achievement. The team finished up the season at 2nd place in the track championship race. They needed one more weekend of racing to catch the track champion, Rick Smith, but the season ran out. However, the "BIG" race is on Saturday, November 20th in which a full field of 43 cars will fill the .58 mile track and compete for the $10,000 first place prize.
Congratulations again to Justin and the Jolly Mon Racing team for a great job. Thanks for representing the Ocean Isle Fishing Center, the Jolly Mon King Classic and its sponsors.
If you didn't make it out to see a race, plan on the November race. The Jolly Mon car will be there and racing for the lead. For race details and schedule visit www.myrtlebeachspeedway.com or I'll be sure to keep you posted.
- Capt. Brant McMullan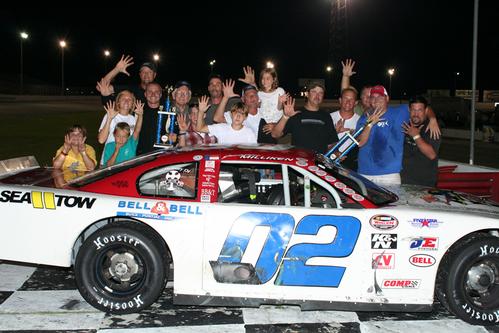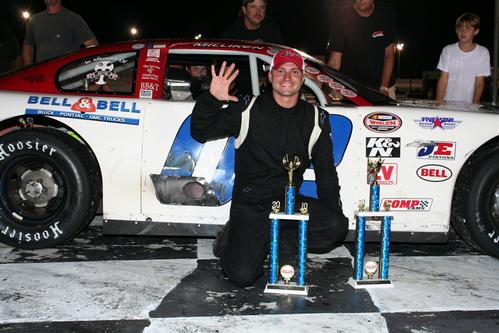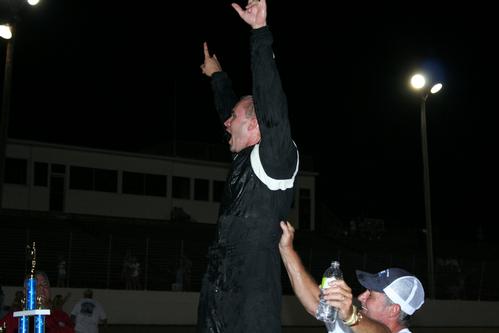 ---