"Fall Brawl Reds" | OIFC World Cat / Carolina Cat | 11/05/10
Shannon Conrad reported that he, his dad Vic, sons Adam and Thomas as well as their friend Scott Fleming fished the Friday of the Fall Brawl. They had not entered the Brawl, but trolled around for some kings at the Light House Rocks, the Youpon and ended up at the Sherman. Just as they were getting ready to grab a snack, their reel screamed with what they declare was the big one that got away.
Having had enough of that excitement for the day they elected to go to the jetties and drift fish for a while. That's when they caught this 42" hoss and some 28 inchers....To be continued..........
- Capt. Rickey Beck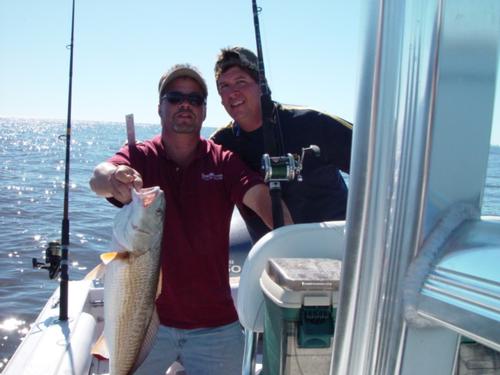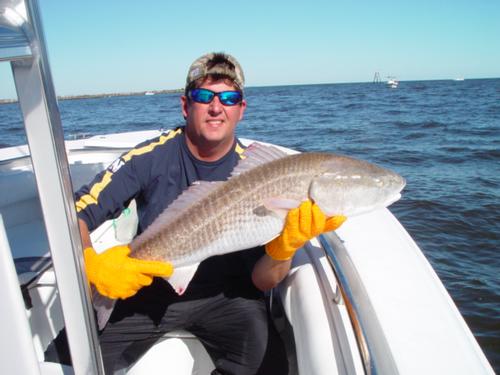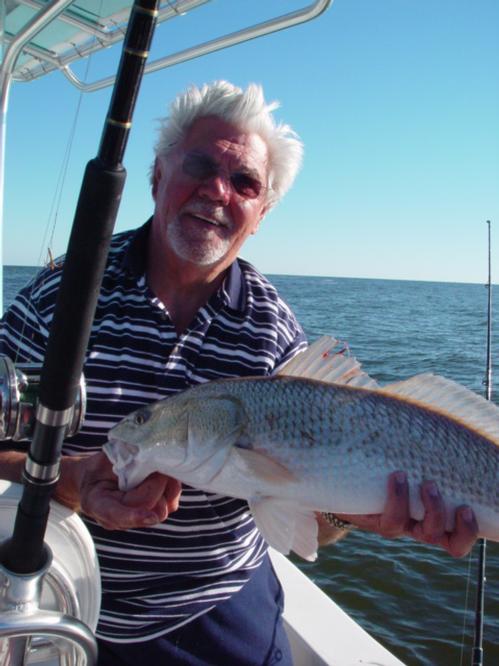 ---