"Captain Zach's Sail" | OIFC World Cat / Carolina Cat | 11/22/10
Captain Zach Faulkner, Captain Steele Park, Benjy Faulkner and Richie Hayward brought several big wahoo in Saturday night. They were also flying the sailfish flag upside down indicating a release.
Here are some pictures of the sail as Zach fought it that Benjy sent. I say it time and time again, thanks to all the anglers who send in reports, especially those supported by pictures so we can share them with our readers. When sending pictures they must be in the jpg format in order for us to upload them to the fishing report. Thanks again!
- Capt. Rickey Beck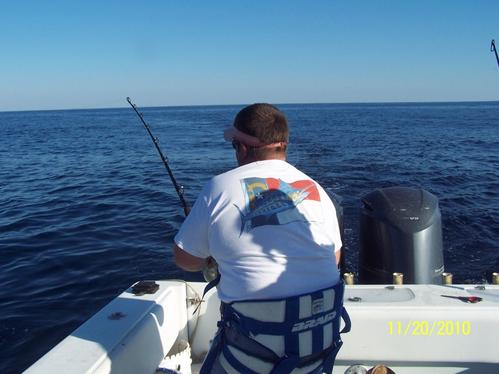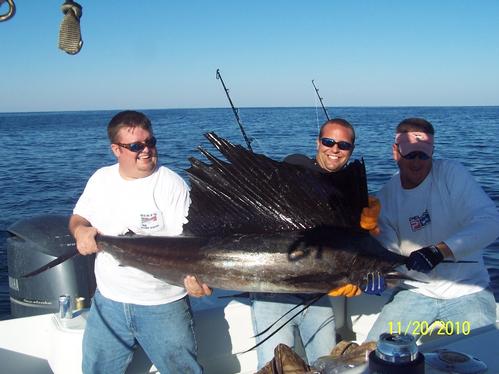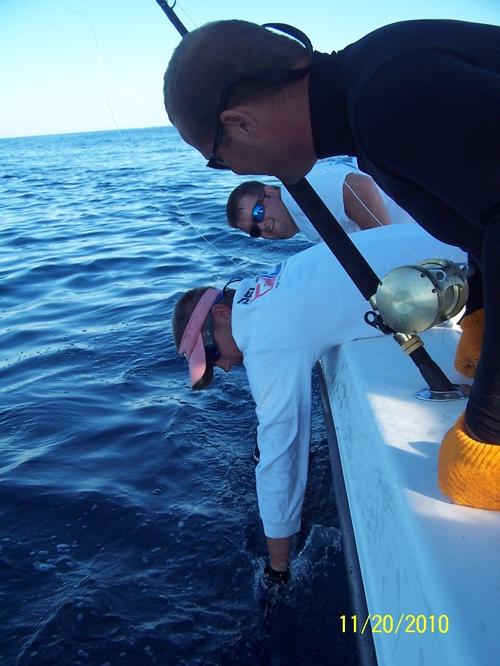 ---