"East of The Shoals" | OIFC World Cat / Carolina Cat | 11/26/10
"Team McKee Craft" made up of Jeff Reid,Matt Watson and Joey Crisp headed east of the shoals on some numbers provided by John McWhite of ProFinder Charts.We are a dealer for the charts and chips..check our web store. They were on a great bottom about 37 miles out a few miles east of the Tower and in about 100-120 ft. of 74 degree water.They kept their limit of grouper, caught many kings, released several red group just below minimum size, caught trigger fish and various other bottom dwellers.
Of great interest to many of us is they saw a blue fin tuna and some whales. The sky was also thick with "tuna birds". The picture below of the ocean was one they tried to take of the tuna, the whales, and the grease slick they made. But it didn't show up. Hopefully they will be off Brunswick County soon!
- Capt. Rickey Beck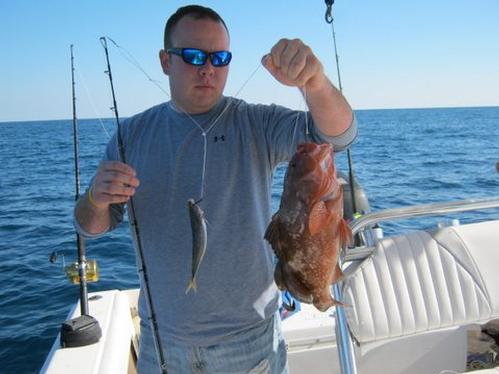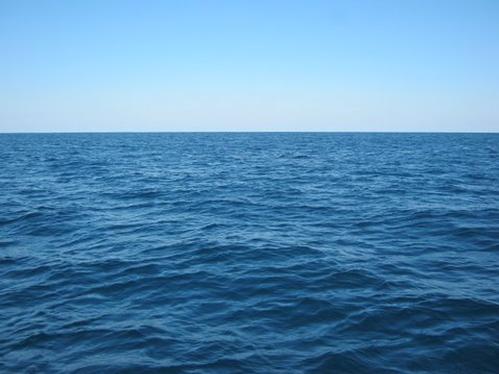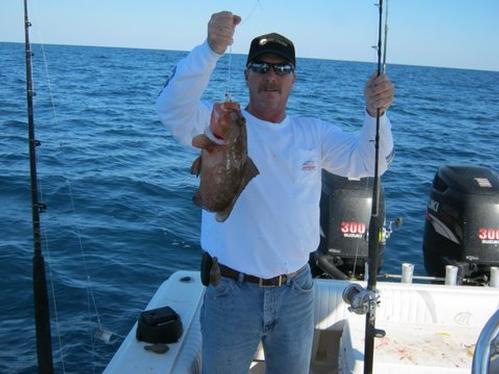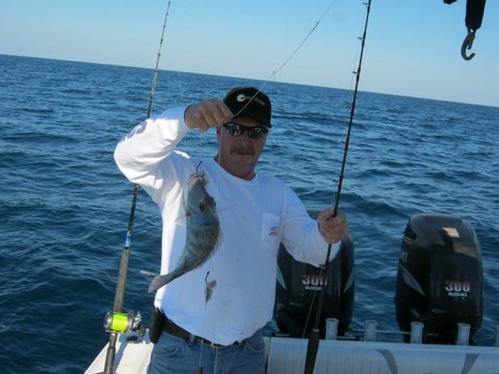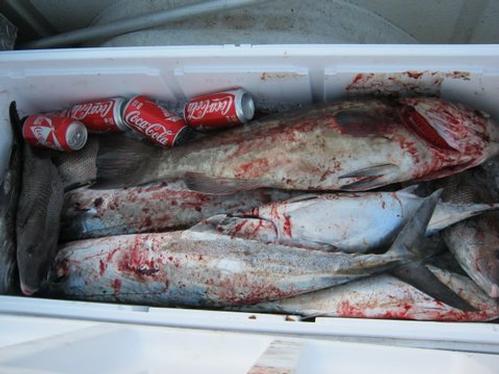 ---