"Striped Bass" | OIFC World Cat / Carolina Cat | 01/18/11
Amber Simmons, Daniel Simmons, Brian Freeman and some others trekked to the Oregon Inlet for some striped bass fishing. The recreational limit is 2 fish person, while the commercial limit was 100 per boat for this weekend. Amber and crew were shocked at the way trawlers, pulling nets, cut right through the sport fishers. The trawlers were catching and culling fish by the 100's. Any fish under 40# was thrown overboard either dead or dying..they said the trawlers were decimating the striped bass population.
Daniel sent a YouTube link to back up what he was saying. Also if you look closely at the 1st picture you'll see a trawler pulling right through the center condoles.
- Capt. Rickey Beck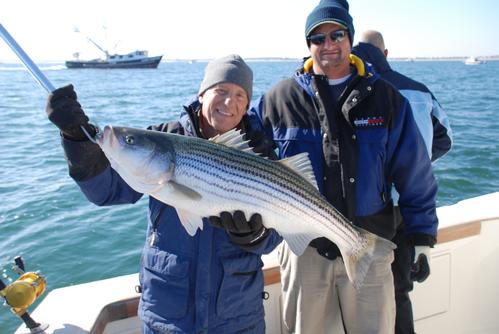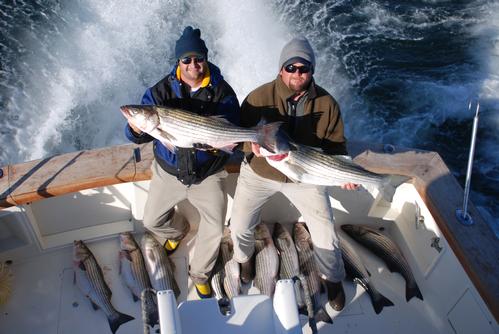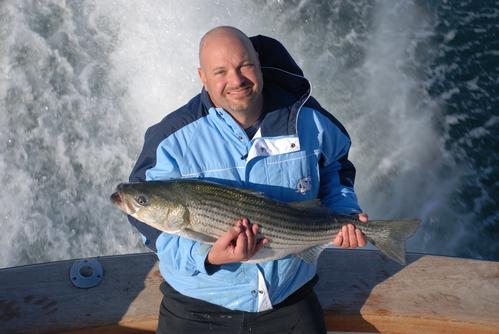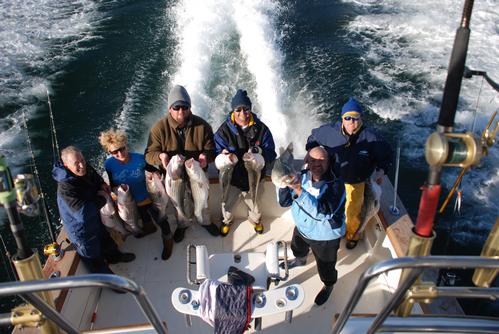 ---