"Number Not Pulled!" | OIFC World Cat / Carolina Cat | 11/05/10
The 2010 SKA Nationals' is in the books and preparation for the next tournament is underway. I think I'll whine and get it out of my system. The fishing conditions were a little rough...there was a slight mullet blow of 29-35 NNW all day. The tournament was changed to a 1 day 2 fish event due to the weather. That's not what I'm whining about. The top 7 boats fished right beside us all day! We were at the Kingfish Holes 1&2. Most teams fished goggle eyes, blue runners or mullet. Many of the blue runners were jigged on sabiki rigs tipped with shrimp. Some bought their blue runners and goggle eyes, which were very expensive. Mullet could be caught in the back waters. Captain Brant's Stealth net worked great for us. We upsized our nose hooks to #2 off sets. Otherwise, king fishing is king fishing..all the same techniques. The winning team fished beside us and is staying at the same place we are, why was their number pulled and not ours?...whine, whine, whine!
Ya'll do know Team "Do Work/OIFC" isn't whining. Just kidding. As Rube would say, "Welcome to the world of king fishing". Team "All In" on a 30 ft. Wellcraft took top honors with a total of 69.75 lbs., and a nicer bunch of guys couldn't be found. CONGRATULATIONS! Locally the top team was "Black Gold", Captained by Mike McDuffie and owned by Don Williams, the winner of this years OIFC Master's Division. "Black Gold" finished 4th with a total of 62.86 lbs.
If the wind lays down tomorrow, we're going to try our hand at some of the monster tarpon we saw yesterday while catching bait. Rube, Brant and Barrett are heading back to Ocean Isle for Granny Mac's 90th birthday celebration. HAPPY BIRTHDAY GRANNY MCMULLAN!!!!!!!! We'll head back early Sunday morning. If you ever get the opportunity to fish a SKA National event, jump on it. No matter the weather it's something all king fishermen need to experience.
Check out this link for the leaderboard, and you can go to my FaceBook page for a lot of pictures.
- Capt. Rickey Beck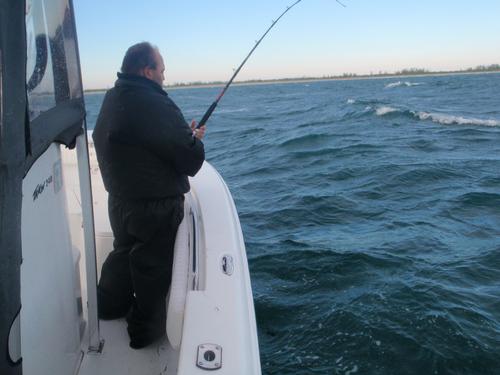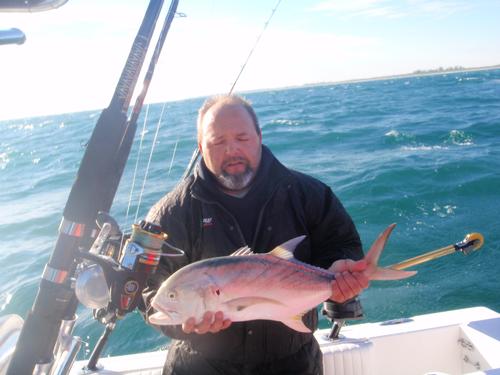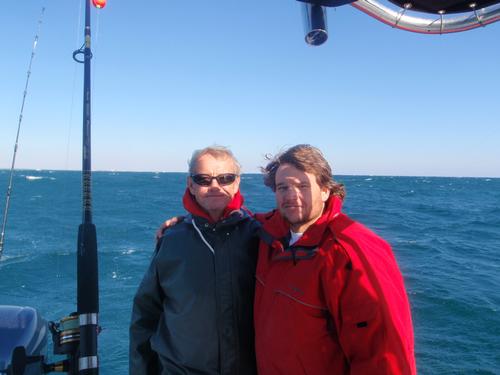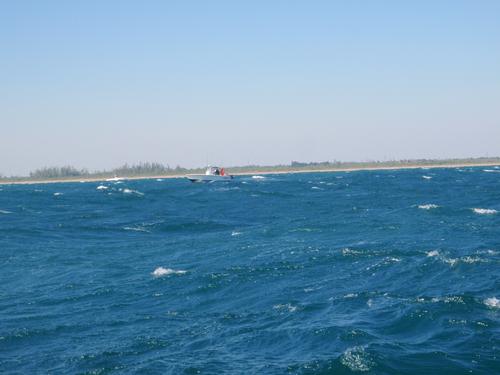 ---